Revealed: Insurer of two Notre-Dame de Paris contractors | Insurance Business Australia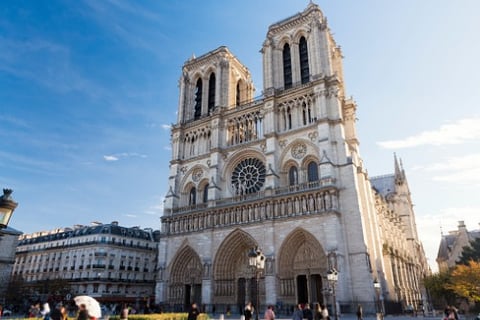 Unless you've been living under a rock the size of the Eiffel Tower, you'll know that the 856-year-old Notre-Dame de Paris has been hit by a blaze while undergoing restoration work.
If you're wondering which company insures the cathedral, perhaps you'll be surprised to find out that technically it isn't covered, with it being owned by the French state which essentially acts as the insurer. However, it's now been revealed who provided civil liability insurance to two contracting firms involved in the rebuilding that was taking place before the beloved property went up in flames this week.
According to a Financial Times report, Paris-headquartered AXA is the insurance provider for contractors Europe Echafaudage and Le Bras Frères. In addition, certain artefacts and ceremonial objects in the Notre-Dame are insured by the French insurer's art division.
"The cause of the fire is currently under investigation," the publication quoted AXA as saying in a statement. "All AXA teams are fully cooperating with the state services to aid in the process."
Donations pour in
Meanwhile the insurance group has expressed its support for the solidarity movement following the Notre-Dame fire. On top of the payouts that will arise from whatever claims the insurer will face, AXA has also pledged to donate a multi-million figure towards the rebuilding of the cathedral.
"AXA, which has a longstanding tradition of philanthropic support for the safeguarding of France's cultural heritage, will contribute to the rebuilding effort of Notre-Dame de Paris, by mobilising as of now €10 million for the fundraising campaign launched by the President of the French Republic," said the company in a statement sent to Insurance Business.
"In addition, AXA will continue to work in the coming weeks with its employees, customers, partners, and French heritage stakeholders in order to mobilise its expertise in favour of better prevention and risk management efforts."
The €10 million from AXA is part of a growing fund for Notre-Dame. Among those contributing are the likes of business tycoons Bernard Arnault and François-Henri Pinault. The LVMH chief executive is donating €200 million while Kering founder Pinault is shelling out €100 million.