Rising stars: Bright lights of the law | Insurance Business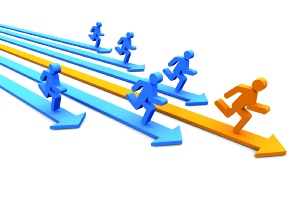 Insurance Business issue 2.4 featured 20-odd under-35s who promise to become tomorrow's industry leaders.
But they weren't the only people who impressed us. Here are two more rising stars from insurance law firm Moray & Agnew with bright futures ahead of them.
Patrick Williams, Lawyer
Patrick, 25, joined Moray & Agnew in 2010 as a paralegal. Since graduating from the University of Newcastle in 2011, he has worked as a graduate lawyer dealing with issues of procedure, indemnity, liability and quantum in public liability and motor accident claims.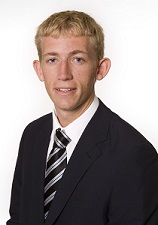 Patrick is regularly involved in District and Supreme Court litigation on behalf of insurers. He is presently involved in a five-week, multi-party trial in the Supreme Court. In the past 12 months Patrick has been involved in three trials in which a verdict for the defendant has ensued, and none in which his client has been unsuccessful.
Patrick won the 2013 Australian Insurance Law Association Ron Shorter Memorial Award for Professionalism in Public Speaking. The Award is presented following a public speaking competition amongst young insurance professionals.
Patrick provides bono work at the University of Newcastle Legal Centre. He was recently appointed to Newcastle University's research ethics committee, co-filling their 'lawyer' position.
Phil Atkin, Senior Associate
A Senior Associate with four years' experience, Phil is one of Victoria's leading builders warranty lawyers, having spent his entire legal career in this area.
Success in this specialist, high volume practice depends on meaningful reporting and close statistical analysis of performance, and Phil, 33, has been instrumental in refining the detailed processes and systems that have seen Moray & Agnew develop its thriving practice in this area.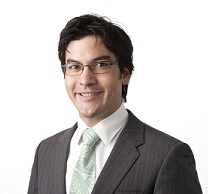 Phil works with all the major insurers in this field and is known for his ability to efficiently and expertly handle large volumes of files and consistently achieve excellent commercial settlements for clients.
As testimony to his skills, since Phil's close involvement with one major building insurer client, Moray & Agnew has seen a growth of over 300 per cent in work from this client in the last 12 months.
In addition to his legal and client relationship management abilities, Phil is also a talented mentor of new staff, having been part of the training and development of new team members which has recently doubled in size.
Phil has served as a volunteer solicitor in refugee issues since the start of his legal career. He is currently actively involved with the Refugee & Immigration Legal Centre.
Check out more Rising Stars in the current issue of Insurance Business, available now.