Senior brokers in demand in employment report | Insurance Business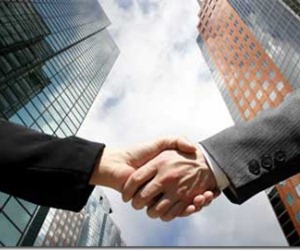 Hays
Recruitment had released its latest
Quarterly Report
which reveals the trends expected to shape the hiring practices of the industry – and senior brokers are in demand.
The report, which looks at the employment outlook for the insurance industry from July to September this year, notes that senior brokers with claims experience are a sought after market in the Australian industry.
"Australia's insurance market remains candidate short, and recent storm damage and floods in certain states have only fuelled high demand for temporary staff across claims and investigation.
"In other trends, senior brokers with claims operations experience are sought as lower tier and insurance focused firms are looking for senior staff to have a higher level of involvement in the overall company's earnings," the report notes.
"Brokers (sales) are also sought in response to an increase in wealth and insurance broker recruitment. There is an ongoing thirst from employers to increase headcount for this new financial year and also to be a strong competitor in the insurance provisioned market."
The report also notes an uptick in activity from Australia's "Big 4" insurers as the employment market looks set for a busy quarter.
"Finally we've seen a recent increase in the overall involvement of the Big 4 in the insurance market," the report says.
"Larger insurance firms have told us they intend to increase headcounts provided income earning reviews are positive."
The report notes that a candidate shortage is still affecting the industry with computer and software skills still highly sought after.
"Vacancy activity at the senior level remains positive, with a focus on securing top talent in permanent roles due to the shortage of available candidates. Job security is very important in order to attract top tier candidates.
"When they recruit, employers are placing a larger focus on computer and software skills as well as multi-division experience."
The claims space is still driving most of the employment activity in the industry as insurers look to bolster their teams in the wake of the spate of catastrophes that hit the country over the last year.
"In terms of skills in demand for the July to September 2015 quarter, we're seeing a huge demand for Claims Officers in lodgements," the report notes.
"Many locations in Australia have experienced storm events. This has led to an influx of claims being registered, predominantly across residential and commercial property as well as vehicle.
"This has put pressure on large insurance companies and providers to increase their lodgement teams to ensure that claims are still handled within service level agreement times."