Seven tips to boost your client base | Insurance Business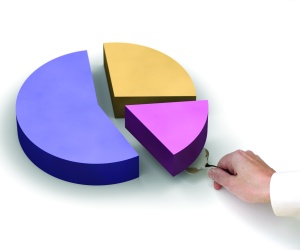 New distribution channels, greater selling efforts by direct insurers and better informed buyers may be hampering brokers' ability to experience growth – but according to Clifton Warren, principal at marketing and sales consulting firm Corporate Eye, there are steps brokers can take to balance their existing clients with finding new ones.
Step 1. Select a market
You should aim to identify one to three markets to be positioned as an expert. Selecting your niche markets is an evolutionary process, a combination of skill, interest and passion. Begin by asking: Do we have existing clients in this niche? Do you have personal experience? Do you have a personal interest? Is this a fit for your business?
Focusing on an industry will allow you to leverage your prior experience, research hot-button issues and keep your knowledge up to date. When selecting a market, you want to ensure that the industry is stable, growing and not dominated by one or more competitors.
Step 2: Identify your ideal client
To attract great clients, you have to know what you're looking for and become clear on the best types of clients suited for your business. Find your ideal client by examining the traits of your best clients that you enjoy working with. Your client profile is the human traits including occupation, demographic, attitude towards insurance brokers and how they use technology.
The more clearly you're able to describe you ideal client, the easier it will become to build your list and marketing communication. This will also save you time by acting as a filter for the universe to identify those prospects that are the right fit and have the interest and propensity to purchase your services. You can have several different ideal client profiles for each of your market segments.
Step 3: Create a value statement
Your value statement should set out your targets. To do this, complete the following: Describe the type of work or services that you provide, and list the one to three services that you're best known for. And answer these questions: What are the types of companies that you typically work with? Why do clients choose you over the competitors? What types of value – do you provide how are your clients better off?
Using the above answers, create one or more value statements for each of the markets that you serve.
Step 4: Build a list
Once you have selected a market to focus on, identified an ideal client and developed a value statement, the next step is to build a list of prospective clients to focus your marketing efforts on. There are several ways to build a high-quality prospect list including direct mail, industry directories and publications, networking, LinkedIn, Google, existing clients, previous employers and purchasing a list.
You should aim to build a list between 300 and 500 names; this will provide you with up to a full year of prospecting. While purchasing a list is an option, ultimately your best list will be the one that you personally build. Keep your list in good working condition by regularly adding new names.
Step 5. Create a value piece
This takes the chill out of making a cold call. A value piece can be a special report, white paper, checklist, articles, tip sheets, survey results or worksheet that educates the prospective client on your value.
Value pieces are typically three to seven pages in length and can be published as PDF format, as this can be easily downloaded from a website or sent by e-mail. To create a value piece it must relate to what you do prospective clients should want the information, and focus on a problem and challenges of your market.
Step 6. Contact
When you have completed steps 1 to 5, you're now ready to begin the process of converting your prospective clients into clients. There are several options:
Direct reach out: Select 10 to 15 names from your list of high-potential prospective clients from your list. Send a letter and your value piece. In 3 to 5 days, follow up with a phone call to obtain an appointment.
Indirect reach out: Mail 10 to 15 names each week from your list, inviting them to request a copy of your special report. The ones that reply are now high- priority follow-ups.
Two Step reach out: Call 10 to 15 names per week, and ask if they would like to receive a free copy of your value piece. Send it, and follow up again in three to five days.
Direct advertising: Trade publications for your industry inviting readers to download a copy of your value pieces.
Social media: Post a discussion or advert on LinkedIn discussion groups inviting readers to request a copy of your value piece.
If you need new business fast, nothing beats the direct reach-out option. Done consistently, you should be able to create between two and five new appointments per week. As a rule, for direct mail expect a 1% to 2% response rate; if you follow up with a phone a call (direct approach), this can be as high as 10%.
Step 7. Recycle
After every contact, ask if you can keep them on your mailing list. Keep expanding your ideas and offerings so that you have a fresh approach for your existing prospects.