Specialist insurance company transfers PI portfolio | Insurance Business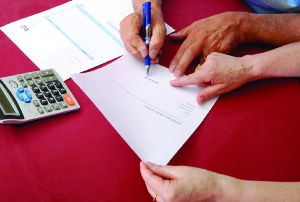 Catlin Australia
will commence underwriting Assetinsure's professional indemnity portfolio from 1
st
April.
Assetinsure will cease writing new PI business from this date and existing policies will run to their natural expiry dates at which time Catlin will invite renewal in accordance with their own underwriting guidelines.
This arrangement will apply to all PI policies issued under Assetinsure's agency agreement with International Insurance Company of Hannover as well as policies issued on Assetinsure paper. The agency agreement between Assetinsure and Inter Hannover will terminate with effect from 31st March 2014.
Catlin will also provide continuous cover to Assetinsure clients recognising their previous insurance with Assetinsure/ Inter Hannover.
Assetinsure will continue to service current policies and manage claims under all past and current policies.
Nick Beswick, senior underwriter – professional risks, will work with Catlin to assist with the orderly transfer of the PI business and ensure continuity of service levels.
Ewen McKay, national manager – professional risks) will leave Assetinsure after more than 10 years with the company. Assetinsure extends its sincere thanks and appreciation to both Ewen and Nick for their service and professionalism over the past decade and wishes them every success in their future careers.