Specialist insurer shakes up financial lines leadership team | Insurance Business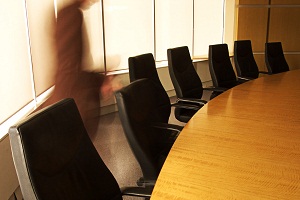 Ace Group is making a series of changes to the leadership of the financial lines business in Asia Pacific.
Ben Ingram, concurrently serving as international directors & officers [D&O] manager for Ace's financial lines business outside North America and regional head of financial lines - Asia Pacific, will focus entirely on his international D&O role.
In focusing full-time on this role, he will continue to have responsibility for executive leadership to drive the financial lines business internationally while meeting the increasing demands for his D&O expertise.
Ingram has more than 20 years of experience in financial lines and will continue to be based in Sydney reporting to Timothy O'Donnell, executive vice president, financial lines.
Stanley Wong has been promoted to regional head of financial lines for Asia Pacific with immediate effect. He has been financial lines manager for Asia since 2008.
As the new regional head, Wong will focus on product development, new business opportunities and drive the overall profitability of the financial lines portfolio. He will continue to be based in Hong Kong and report to Paul McNamee, deputy regional president and regional head of property & casualty for Asia Pacific.
"These recent changes in our financial lines business reflect our depth of talent and good succession planning in the region that offers immense opportunities for growth and innovation in the business," McNamee said. Both Ben and Stanley have worked closely together in the past and this collaboration will continue into the future."
He added: "We see Asia Pacific as a mosaic of countries at different levels of maturity and opportunity where we will continue to build on our already strong and growing presence in the directors & officers, professional indemnity and financial institutions segments. Our goal is to continue to leverage our global expertise in financial lines, share best practices, innovate and create bespoke coverage to meet the growing needs of our clients across the Asia Pacific region."