Specialist sports insurer names official charity | Insurance Business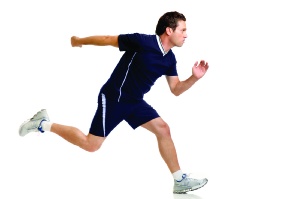 Sportscover
Australia's official charity for 2014-2015 is Rob de Castella's Indigenous Marathon Project (IMP), it has revealed.
The IMP is a not-for-profit health promotion charity which uses running as a vehicle to drive healthy and active lifestyles and reduce the incidence of health related illnesses in Australian Indigenous communities. The program is also focused on creating role models and inspiring Australia's Indigenous people.
The project annually selects a group of young Indigenous men and women to compete in the New York City Marathon with just six months of training, highlighting the incredible natural talent of Indigenous Australians.
Sportscover's CEO David Lamb discussed the background to the partnership and the decision to make IMP Sportscover's official charity.
"It started when I watched a documentary on the Indigenous Marathon Project while I was on a flight back to Australia from our London office. It was truly inspiring and we made contact with Rob de Castella as soon as I was back in the office. We quickly concluded that we could support their great work.
"I see this as a long term partnership for Sportscover. I recently returned from Glasgow where I was catching up with some clients at the Commonwealth Games. I would like nothing better than to be at the 2018 Gold Coast Commonwealth Games cheering home an athlete who is a graduate of the IMP," Lamb said.
IMP director Rob de Castella welcomed the support from Sportscover: "The agreement will see Sportscover support IMP in numerous ways including offering guest speaking opportunities for its athletes, their staff volunteering at fundraising events and help Sportscover develop a Reconciliation Action Plan."