State announces CTP insurance changes | Insurance Business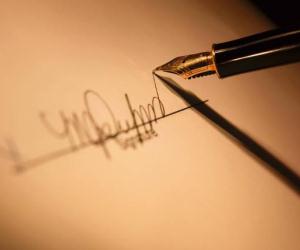 South Australia has revealed an overhaul of its CTP insurance scheme which will see four insurers become providers of the cover in the state.
The changes will see
QBE
, AAMI, SGIC Insurance and
Allianz
become the four providers of the cover from July 1 2016.
The move will see more than one million motorists in the state allocated to one of the four insurers and state treasurer, Tom Koutsantonis said the move will be an easy transition.
"Importantly, this model provides a seamless transition for South Australian motorists," Koutsantonis said.
"All four private insurers have entered into an undertaking and agreement in which they have accepted the duties and obligations of the private provision of CTP. These are designed to protect motorists and ensure fair and affordable CTP insurance premiums."
Anthony Day
, CEO of
Suncorp
Commercial Insurance, welcomed the move and backed other states to follow the lead set by South Australia.
"The introduction of competition into the CTP insurance market is a great outcome for the people of South Australia," Day said.
"It has been repeatedly demonstrated that a competitive market can bring additional investment, increase innovation and drive better value for customers.
"Suncorp welcomes the opportunity to invest further in our South Australian operations, increase our workforce and build on our partnerships with the local community.
"The decision by the South Australian
Government
to allow the private sector to provide CTP insurance will boost the state's economy and free up capital that can be reinvested in the core business of government.
"South Australia has demonstrated leadership and set an important example for other jurisdictions to follow."
Steve Rivers, general manager of CTP and motor trades for QBE Australia, said that the company is looking forward to working with the state government throughout the transition period.
"QBE is very pleased to have this opportunity to work with the South Australian Government as they take this step to privatise their CTP market," Rivers said.
"We are extremely proud to be part of the Government of South Australia's longer-term vision to build CTP insurance that meets the needs of the South Australian motoring public and the broader South Australian community."
Koutsantonis continued that the arrival of the four insurers will have benefits for the state as a whole, as well as motorists.
"As part of negotiations with the endorsed CTP insurers, an extra $1.55 million in private funding has been secured to deliver road safety initiatives over the initial three-year transitional period," Koutsantonis said.
"There will also be employment opportunities for South Australians and the insurers have committed to supporting local graduate programs, training and education opportunities.
"In addition, they will contribute to community and charitable programs in South Australia and will look to host, as well as sponsor, major conferences and events in the State."