Swiss Re Corporate Solutions widens access to PULSE & Network services | Insurance Business Australia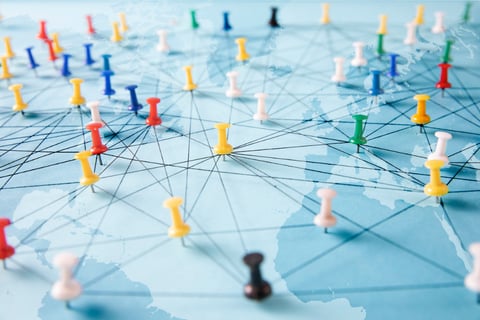 Swiss Re Corporate Insurance has announced that it will provide PULSE & Network to the UNIQA Group, giving UNIQA access to a single digital platform that will manage and deliver structured and compliant international programs for them.
Access to PULSE & Network also gives UNIQA full use of Swiss Re Corporate Solutions' risk pooling and global network of more than 150 countries to supplement its own existing network.
The announcement grows an existing collaborative relationship between Swiss Re Corporate Solutions and UNIQA, the second largest insurance group in Austria with its core market in the Central and Eastern Europe regions. UNIQA continues to be a network partner for Swiss Re Corporate Solutions in the Eastern Europe market.
With PULSE & Network, we offer @uniqagroup a platform to deliver compliant #internationalprograms to its customers. This is supplemented with our global network covering over 150 countries to extend UNIQA's own network. Read today's announcement: https://t.co/v2MOfCsR0W pic.twitter.com/MHtRXz0Sdb

— Corporate Solutions (@SwissRe_CS) January 31, 2023
"UNIQA has been a key supporter of our international programs proposition for many years," said Swiss Re Corporate Solutions CEO Andreas Berger. "It is great to have another commercial insurer join our growing customer base and use our technology and network. We are looking forward to supporting UNIQA in addressing the expectations of its multinational customers and to complementing its proprietary network, thereby advancing corporate insurance together."
UNIQA Group chief corporate and affinity business officer Olivera Böhm-Rybak said the latest addition to its alliance with Swiss Re Corporate Solutions is a key milestone within the organisation's 'UNIQA 3.0 strategy', which has customer centricity at its core.
"We are proud of this extension of our strategic cooperation with Swiss Re Corporate Solutions," Böhm-Rybak said. " … We are now in a great position to support our corporate customers on a global level while at the same time taking a big step towards the digitalisation of our processes."
PULSE & Network also provides UNIQA full use of Swiss Re Corporate Solutions' ONE Form – its automated and globally standardised property policy conveniently embedded in the PULSE platform – for local insurance entities.
ONE Form ensures high policy accuracy, contract certainty, and a faster process for UNIQA Group's corporate customers.
With the state-of-the-art PULSE technology platform, Swiss Re Corporate Solutions aims to fully digitalise the exchange of information in insurance processes, ultimately simplifying the business. PULSE technologies also addresses industry inefficiencies in international insurance programs.