The underwriters dominating construction insurance | Insurance Business Australia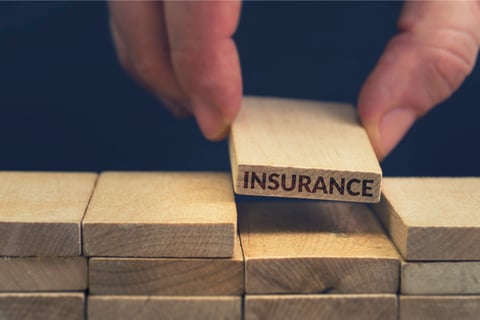 Insurance Business has released Australia's best underwriting agencies for 2022, according to brokers.
The Insurance Business Australia (IB) Brokers on Underwriting Agencies survey is the Olympics of Australian underwriting. This year's 29 winners are exemplars of excellence, chosen by hundreds of brokers for the quality of their service, including coverage, overall service level, turnaround times for new businesses and claims, broker support, premium stability, and commission structures.
Among the winners are two underwriting agencies dominating the Australian construction industry.
MECON Insurance is a specialist underwriting agency teaming up with insurance brokers to deliver practical construction insurance solutions for clients. It provides insurance for risks throughout Australia and New Zealand and local clients with overseas operations.
With its experience, technical knowledge, commitment to service, and transparency of coverage, the agency has become a trusted business partner, helping brokers get more clients properly insured. It only employs experienced insurance industry specialists who understand the broker business and have technical knowledge to deliver the best outcomes for brokers' clients.
In July 2022, MECON merged with the Underwriting Agencies of Australia, a specialist in mobile plant and equipment insurance, to form a combined mobile plant and equipment and construction insurance group, both subsidiaries of Steadfast Group.
SURA Construction
The SURA group of underwriting agencies has specialists in insurance products or industry segments who have the know-how to make sense of insurance and simplify its complex features.
In 2011, SURA Construction – formerly Latitude Construction until 2015 – was established to provide expert underwriting for construction insurance. Created as a joint venture between AUB Group and Jim Weichmann, the company built a steady foundation, growing from one underwriter and $0 gross written premium (GWP) in 2011 to eight employees and $7.5 million GWP in 2018.
In 2018, Michael Holbrook and Blair Arnot took over the directorship and continued building the business to a GWP of $24 million in 2022, supported by a team of 10 people.
Looking back on the underwriting agency's journey, Arnot said: "We're old-fashioned underwriters who pride ourselves on being adaptable and flexible in our approach. We don't rely on online portals or IT systems to calculate terms. We accept inquiries in any form and will contact the broker if additional information is required. We aim to be approachable and focused on solutions.
"We seek to understand the client's construction business and provide a customised policy tailored to the client's needs. We have a wide underwriting appetite and the ability to support brokers with all construction risks, from small and low-hazard ones to large and complex ones."
See the rest of this year's winners and what made them stand out among their competitors by reading the IB Brokers on Underwriting Agencies 2022 report.