Three resignations from ICA board | Insurance Business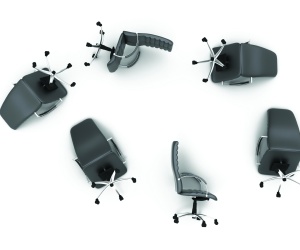 The Insurance Council of Australia (ICA) has announced three resignations took place from its board in 2012, with key representatives from Zurich, RAC Insurance and Allianz all departing.
Shane Doyle, CEO of Zurich Financial Services Australia, Mike McCarthy, CEO of RAC Insurance and Terry Towell, Managing Director of Allianz Australia Limited, resigned from the board in 2012.
Recently appointed President and Chairman of the ICA Board, Mark Milliner, CEO Personal Insurance for the Suncorp Group, thanked the three directors for their contribution and service.
"On behalf of the entire Board I would like to thank Towell, McCarthy and Doyle for their hard work and commitment to the Insurance Council. It has been invaluable in helping steer the ICA and wider industry forward," Milliner said.
"Towell has served on the ICA board for more than 17 years, serving two stints as ICA President from 1994 to 1995 and from 2009 to 2010. He has made a significant contribution to the organisation.
In 2012 the Board appointed three new members: Andy Cornish of Insurance Australia Group, Adrian Humphreys of Lloyds and Mark Senkevics of Swiss Re.
Milliner added: "This year I expect the ICA Board will continue to build on the achievements of 2012 to ensure the industry has a sustainable future in Australia."
The next meeting of the ICA Board in February will vote on new appointees to the board.
---