Uber begins driverless cars tests | Insurance Business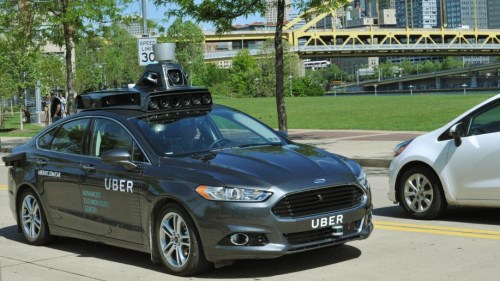 Uber has announced that it has started testing driverless cars in what could be a huge step forward across the sharing economy and driverless car industries.
The ride-sharing giant has announced that it has sent a test car, developed at Uber's Advanced Technologies Centre (ATC), to the streets of Pittsburgh, PA and Uber backed the potential of the technology to save lives across the globe.
"Real-world testing is critical to our efforts to develop self-driving technology," Uber wrote on their website.
"Self-driving cars have the potential to save millions of lives and improve quality of life for people around the world. 1.3 million people die every year in car accidents — 94% of those accidents involve human error.
"In the future we believe this technology will mean less congestion, more affordable and accessible transportation, and far fewer lives lost in car accidents. These goals are at the heart of Uber's mission to make transportation as reliable as running water — everywhere and for everyone."
The company has outfitted a hybrid, Ford Fusion with radars, laser scanners and high resolution cameras and a trained driver will be in the driver's seat monitoring operations at all times.
Uber admitted that their testing was "still in the early days," but improvements are continually being made.
"Right now we're focused on getting the technology right and ensuring it's safe for everyone on the road — pedestrians, cyclists and other drivers.
"We've informed local officials and law enforcement about our testing in Pittsburgh, and our work would not be possible without the support we've received from the region's leaders."