Underwriting agency acquires Aussie insurance company | Insurance Business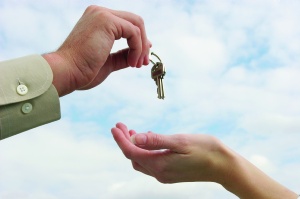 Bermuda-based Ironshore Group has acquired Sydney-based insurance company Assetinsure which will more than double group revenue in Asia Pacific.
Ironshore Australia
managing director David Rogers has been appointed CEO.
Katherine Simmonds
has been named MD of Ironshore Australia and Gregor Pfitzer will continue to serve as CEO of Assetinsure reporting to Rogers.
The deal with Assetinsure will also open up expanded opportunities for Ironshore including surety, aviation, credit enhancement and property portfolio's in Australia along with established distribution relationships with managing general agents that write on behalf of Assetinsure in Australia. In addition it will give Ironshore an experienced and talented senior management team that has built a highly successful and innovative company in Australia.
Equally, Ironshore will further enhance Assetinsure financial position giving policyholders access to global capital backing. To that end, Ironshore is working with rating agency AM Best to obtain the parent group's 'A' rating for Assetinsure.
The deal is expected to be closed during the second quarter of 2014.
Ironshore Group CEO Kevin Kelley said: "Assetinsure has established an insurance platform that allows Ironshore to broaden its product offerings within the region. We welcome the Assetinsure team and look forward to this strategic expansion opportunity for building our presence throughout the Australasian insurance market."
Rogers added: "Acquiring Assetinsure gives the Ironshore Group access to a scalable and locally licensed corporate platform. As Ironshore's and Assetinsure's product range in Australia complement each other, the businesses will continue to operate as usual, including its different portfolios and the IT services business. We look forward to continuing to build on the strong relationships Assetinsure has with its business partners."
Ironshore created a marine unit late last year.