Vero campaign scores a try | Insurance Business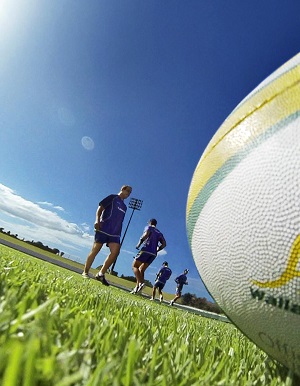 Vero's latest Wallabies commercial has notched 33,000 online hits in just over two weeks.
The advert, which features the Quantas Wallabies, is also an international hit, featured on Planet Rugby;s and GoPro's Facebook pages.
"See things others don't' is the theme and the commercial confirms Vero's support for insurance brokers who have their own unique view of their clients' businesses.
"One of the great advantages of working with a broker is having their expert eyes analyse the client's business," said Andrew Mair, executive general manager of distribution at Suncorp Commercial Insurance.
"They literally see things that others don't and advise their clients accordingly."
More than 37 GoPro high definition cameras were strapped to the bodies of six Wallabies at a training session. The images make the viewer feel part of the action as the Wallabies practice, work out and run moves.
Vero also ran a competition to win tickets to the Wallabies v British & Irish Lions Tests. The ads can be seen at www.vero.com.au/wallabies.