Weekly wrap: award winner talks about 'invaluable' Lloyd's trip | Insurance Business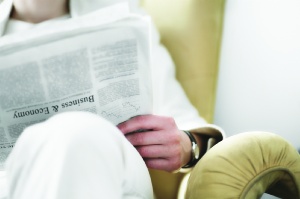 Valerie Baker Memorial Award Winner recounts London trip
The winner of the Valerie Baker Memorial Award Belinda Scott of BJS Insurance Brokers has described her visit to Lloyd's of London as "invaluable".
Scott met with London brokers and Lloyd's first ever female CEO
Inga Beale
.
Here Scott recounts her trip:
"Lloyd's of London is amazing in its history, types of risks and the sheer global underwriting expertise it offers. The broader London Market covers just a few blocks around the Lloyd's building and I loved the close proximity of all the insurance professionals. There is so much more verbal, not just email, contact than exists in Australia, and ironically it appears to be more time efficient!
"I spent a lot of time with London brokers RFIB and underwriters Catlin and Atrium, which afforded me a fantastic insight into their specialist underwriting teams and their compliance operations. The information sharing was invaluable.
"At the Chartered Insurance Institute, I learnt how similar the issues that we face in Australia and the ones affecting the London Market are. Of particular note, are the soft, competitive market, remaining competitive with increasing compliance and training requirements as well as how to attract and retain good people. The ever changing world was seen as a common opportunity for new insurance products.
"I never imagined winning this award would provide me with such an educational experience. I can't wait to bring this back to Australia and start using it to continue to grow our business."
Brooklyn unleashes tropical strata
Brooklyn Underwriting
has unveiled a new underwriting facility that caters for residential, commercial and mixed use strata complexes above the 26th parallel south latitude.
The offering includes cover for building and common contents, property owners legal liability, voluntary workers personal accident, fidelity guarantee, office bearers liability, machinery breakdown and catastrophe cover.
Brooklyn says brokers benefit from risk engineering and property management expertise, a broad Australia-wide appetite, collaborative approach to risk improvement and risk engineering, and financial strength and underwriting support from Lloyd's.
iSelect appoints CFO
iSelect has appointed former Morgan Stanley man Paul McCarthy to chief financial officer.
McCarthy, who will commence his new role in July, is a chartered accountant and joins the company with more than 17 years' experience as a finance and commercial executive in corporate, investment banking and corporate finance roles.
His most recent position was within in the investment banking team at Morgan Stanley.
Prior to this, he was a director of corporate finance for PwC following five years with Foster's Group Limited as director of M&A and strategic alliances, and general manager within global strategy and business development. He also worked in commercial and corporate finance for BlueScope Steel Limited.