Weekly wrap: Insurance agency hires QBE marine expert to lead New Zealand business | Insurance Business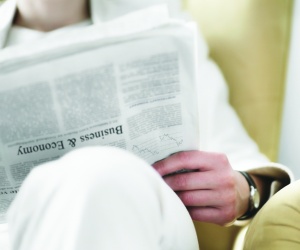 Insurance agency hires QBE marine expert to lead New Zealand business
NM Insurance
has appointed Graeme Orchard as New Zealand national manager to extend the portfolio from its pleasure craft roots to a full marine underwriting agency offering a complete suite of cargo, hull and marine liability products.
Orchard has more than 30 years' marine insurance experience, most recently in his capacity as New Zealand Marine Manager for QBE Insurance.
NM Insurance Group CEO
Lyndon Turner
said Orchard is "fantastic addition to the company".
Insurer boosts life portfolio with acquisition
American International Group has agreed to acquire Ageas Protect Limited from Belgium-based international insurer Ageas Group. The total transaction consideration is £181m (approximately USD $305m), subject to closing adjustments. The transaction is expected to close in the fourth quarter of 2014, pending regulatory approval.
Ageas Protect will become part of
AIG
's Global Consumer business, which in the UK offers personal accident, health, and travel insurance coverage to consumers, as well as customized insurance solutions for high net worth individuals through AIG Private Client Group.
Lloyd's General Counsel re-elected to US insurance board
Lloyd's chief risk officer and general counsel, Sean McGovern, has been reappointed to the board of the US Federal Advisory Committee on Insurance (FACI).
FACI provides advice and recommendations to assist the Federal Insurance Office (FIO) in carrying out its statutory authority. The FIO monitors all aspects of the US insurance industry, including identifying issues or gaps in the regulation of insurers that could contribute to a systemic crisis in the insurance industry or the US financial system.
Other members of the board include: David Herzog, executive vice president and chief financial officer at AIG; Tad Montross chairman, president and CEO, GenRe; and Ben Lawsky the superintendent of the New York Department of Financial Services.
CQIB holds 22nd annual convention
The Council of Queensland Insurance Brokers held its 22
nd
annual convention this month, complete with talks on aviation, corporate travel and surveying.
The 412 attendees also had the chance to listen to talks on social media, branding and understanding financial reports. The event raised $24,000 for the Mater Foundation in Queensland.