Weekly wrap: London boss joins underwriter's Sydney branch; | Insurance Business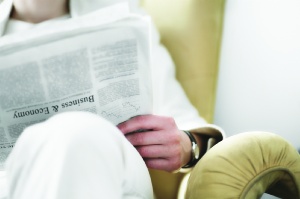 London boss joins underwriter's Sydney branch
Jonathan Griffiths, national surety manager, has relocated from London to Sydney to head up
Liberty International
Underwriters (LIU) Surety business in Australia.
Griffiths' career began in surety with Liberty Mutual Surety in London in 2006 where he worked for two years before joining LIU in 2008. Most recently he was a senior underwriter managing a portfolio of global surety accounts with particular focus on the U.K. and Australia.
Griffiths also assisted with the set-up of Liberty's international surety operations in Brazil and Canada. He holds a 1st Class BA (Hons) Business Economics degree from London Metropolitan University and is an Associate in Fidelity and Surety Bonding (AFSB).
Insurance lawyer reviews 2013; unveils new digs
Wotton + Kearney have published the 2013 edition of its annual Insurance Year in Review publication. This year's edition looks at a wide range of legal issues that raised their heads over the last 12 months in sectors from financial lines and reinsurance to construction and transport.
The publication was launched at events held in Wotton + Kearney's new offices in Sydney and Melbourne this week. It will be available for download from www.wottonkearney.com.au in the coming days.
Law firm opens Sydney office
Barry Nilsson Lawyers is opening new Sydney office in the MLC.
Former Norton Rose Fulbright lawyer Nicholas Andrews will lead the branch. He has more than 15 years' experience advising insurers, and specialises in professional indemnity, general liability and property.
The office opens on Monday (17 February).
Ansvar awards community grants
Ansvar has awarded eight youth-focussed organisations with grants for 2014 including Muscular Dystrophy NSW and Youth Focus.
Other recipients are Big Brothers Big Sisters Australia, Motivational Idea, Twentieth Man Fund, 3
rd
Space Mon Aboriginal and Torres Strait Islander Corporation and Vision Australia Limited.
Over the last two decades, Ansvar has contributed over $10m to the lives of thousands of young people.
YIPs putts on golf event /Putt your golf shoes on
The Young Insurance Professionals Australia and New Zealand is hosting a putt putt golf night in Queensland on 7 March.
Tee off for the event, sponsored by
High Street Underwriting Agency
, is at 6pm Victoria Park Golf Course in Heston. Tickets cost $30 for members and $40 for non-members.
Tickets can be purchased from
http://yips.org.au/?tribe_events=qld-putt-putt-golf-day