Weekly wrap: Underwriter taps syndicate for tourism cover | Insurance Business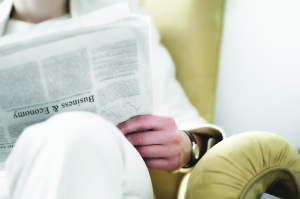 Underwriter taps syndicate for tourism cover
Specialist managing general agent and Lloyd's coverholder
ASR Underwriting Agencies
Pty Ltd has launched a new liability product for the tourism industry.
ASR CEO/managing director John Flower said the addition of Lloyd's Syndicate 609 Atrium Underwriters Ltd to Queensland-based ASR's security has enabled it to expand its product offer to brokers around Australia. The policy wording suits inbound tour operators, hire equipment operators and tourism sites. The product offers up to a $20m indemnity limit.
Acceptable equipment for hire operators includes watercraft, bicycles, camping equipment, row boats and paddle boats, and fishing equipment.
The policy wording also provides coverage for a wide range of tourism sites, including museums, galleries and animal parks. Flower said policy benefits included fines and penalties cover; legal expenses cover; a broad array of occupations and activities; and competitive premiums with tailored deductibles. It also offers an errors & omissions endorsement.
Allianz Global Assistance creates Japanese arm
Allianz Global Assistance announces the creation of AGA Assistance Japan Co. Ltd. to build upon and accelerate the development of its activities in the Japanese market.
AGA has been present in the Japanese market for ten years due to a joint venture with Tokio Marine.
The two partners decided to change the structure of their cooperation to pursue their respective developments in a more autonomous way.
Within the framework of this new organisation, from 1 April 2014 Allianz Global Assistance will hold 80,1% of Millea Mondial, which will become AGA Assistance Japan Co. Ltd. Tokio Marine will retain a 19,9% share and will establish a company to house all of its roadside and other assistance activities.
Government changes ComCare Scheme
The Federal Government will make changes to the Safety, Rehabilitation and Compensation Act 1988, reports Moray & Agnew.
The change will allow more large businesses, operating across state and territory borders, to exit state and territory workers compensation schemes and join the federal workers' compensation scheme.
Corporations are currently able to apply to the Minister for Employment for a declaration that they are eligible to be granted a licence to operate in the Comcare scheme if the corporation:
Is, but is about to cease to be, a Commonwealth authority
Was previously a Commonwealth authority
Is carrying on business in competition with a Commonwealth authority or with a corporation that was previously a Commonwealth authority.
There are currently 30 licensed self-insurers operating in the Comcare scheme.
Details of the new eligibility requirements and how corporations will be able to apply for a licence to operate in the Comcare scheme are expected to be announced by the Government next week.
Willis opens Myanmar office
Willis Group Holdings has opened a representative office in Myanmar.
Willis opened its office in Yangon on March 1 after being granted permission by the Directorate of Investment and Company Administration.
The office will support Willis's multinational and Asian client base, and also provide domestic businesses and the insurance industry in Myanmar with a point of contact into Willis's regional and global capabilities.
Willis says political and economic reforms in Myanmar have fuelled a rise in demand for risk services and products, particularly in the infrastructure, construction, transportation, telecoms and energy sectors.
Khaing Zar Aung, chief representative officer, Myanmar, said it "is an unmissable opportunity at a turning point in Myanmar's economic history".
He added: "Willis has already developed a strong relationship with Myanma Insurance by advising and placing reinsurance for its major risks. The new office will help us build on such links. Importantly, Willis will now be in a position to help Myanmar's insurance industry to access the very latest risk management innovations and to develop best practice."