What it means to be an Elite Broker | Insurance Business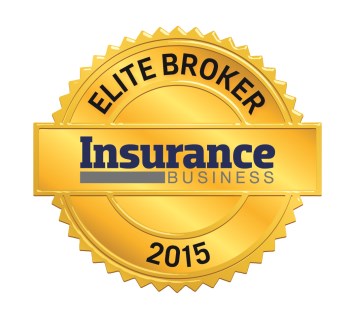 The search for Australia's broking elite is in full swing as entries for the 2015
Insurance Business Elite Broker
ranking come in thick and fast.
With the deadline for entries set at 13 March, it's still not too late to find out if you rank alongside the best and brightest in broking.
A simple questionnaire and you could find yourself on the Elite Broker rankings.
But what does it mean to make the list? We spoke to some of last year's Elite Brokers on what the recognition meant to them personally and their business overall.
Ranking fourth was a phenomenal achievement for Victor Dabrowski of Securitex, and he believes the recognition is all the sweeter thanks to the hard work that goes into such an esteemed position.
"Winning the
Elite Broker
recognition is rewarding due to the hard work involved throughout the year and the bonus is for it to be recognised by the insurance industry," Dabrowski said.
Dabrowski continued that the ranking not only reflects the broker and the business, but the clients too and aids referrals for key business.
"It is also a great recognition for our clients, who continue to place their trust in us and refer their family, friends and colleagues to us, enabling us to grow."
David Verryt, an executive at Reliance Partners who ranked 11
th
in last year's list, says the award is an "honour" and encourages all to apply even if you are new to a role or to the industry.
"It's an honour to be recognised as an Elite Broker and part of a quality group of high performing brokers.
"Having joined Reliance Partners in the last year I have been able to dedicate my focus on new business, client growth and retention. Reliance Partners' support services, claims, business development and buying power of its network has enabled me to have a very successful year and outperform the majority of my industry peers. I look forward to the coming year and the growing number of opportunities to expand my business."
Kay Jackson, a new entry to the top twenty last year and founding director of Simplex, noted that the award helped greatly in securing new business and gave her company the ability to stand out amongst peers.
"Being recognised as one of Australia's
Elite Brokers
during 2014 has been a tremendous experience. The achievement was certainly recognised amongst my peers in the insurance industry as a success.
"This recognition and the subsequent increased media attention also assisted in winning new business for our brokerage.
"Clients expect you to say you are good at what you do, but clients do not expect others to say it for you. It has certainly helped to build trust with new contacts."
To enter for your chance to be recognised on this year's
Insurance Business Elite Broker
ranking, click
here
.