What's next for US$844 million Chapecoense case against reinsurers? | Insurance Business Australia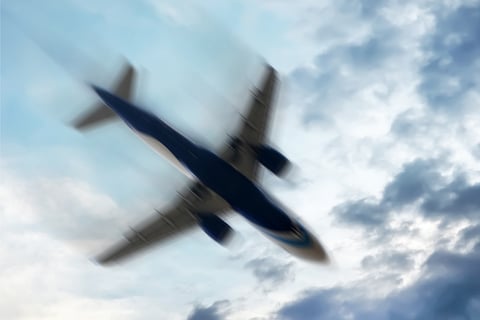 A legal representative for 43 victims of the 2016 Chapecoense plane crash has told Insurance Business that the group intends to continue a battle against reinsurers in the US courts and expects to proceed to judgment, but it will not hold back on bringing further action against broker Aon in the English courts if the US case does not go their way.
In December, an English court judge ruled that alleged reinsurers of the 2016 LaMia Flight 2933 that crashed in Colombia while carrying members of the Brazilian Chapecoense football team, journalists, crew members, club officials and guests, cannot keep an anti-suit injunction protecting them against an US$844 million (around AU$1.2 billion) legal action brought by parties in the US state of Florida.
"We believe we can collect 100% of our judgment against Tokio Marine and the reinsurers in the United States, and we intend to proceed not only to judgment, but, if necessary, with collection efforts around the world," Steve Marks, Podhurst Orseck attorney, told Insurance Business.
What does the Chapecoense ruling mean for Aon?
The reinsurers, which supplied reinsurance coverage for a US$25 million policy placed by insurer Bisa, may have had their injunction scrubbed, but the judge took a different approach to reinsurance broker Aon, also named as a party.
As a result, any action against the broker – not the group's "principal target", according to Marks –has to take place in the English courts. Aon declined to comment for this article.
"It was an alternative theory that if there's no coverage then the brokers failed to make sure that the coverage was in place that was needed, and that would require a new trial; we would have to prove negligence on their part," Marks said.
"That was our secondary theory, and we can still pursue that – we just have to do it in the UK if we were not successful against Tokio Marine, but we can't prevail on both – we can only get our recovery one time, we can't get a double recovery."
While Marks remained upbeat on the Aon injunction ruling, it is understood that reinsurers in the suit are likely to see this as a significant blow to the victims' action in Florida.
Who has been involved in the legal action?
The reinsurance policy at issue was underwritten by a 13-strong panel of London underwriters, with Tokio Marine Kiln syndicate 0510 named as a lead party in court documents. It was placed via insurer Bisa through Aon Benfield Argentina and Aon UK, according to court documents. Tokio Marine Kiln declined to comment for this article.
The 43 individuals involved in the action include the six sole survivors of the crash, in which 71 people were killed. The aircraft was found to have run out of fuel, with later investigations suggesting that LaMia staff were "at fault in permitting this to occur and in failing to declare an emergency in time", according to the English ruling.
Other parties to the defence included LaMia CA; aircraft owner Kite Air Corporation; Kite's owner (named as Mr Albacete); and a Mr Rocha, said to have been an officer of LaMia. Bisa was also a defendant to the TMK Action.
Battle lines drawn
The next steps for the victims, according to Marks, will be to continue the Florida action.
Under Florida law, as noted in the English judgment, it is possible to pursue an insurer for damages amounting to more than the policy limit if it fails to defend an insured in bad faith.
Factoring in interest, the suit could now be worth US$920 million and could end up breaching the US$1 billion mark, representatives of the victims have alleged.
Points at issue are likely to include the role of a US$25 million "humanitarian fund" that was set up by the reinsurers in 2017 – none of the victims in the current suit have tapped into this, Marks said; reinsurers may contend that this does not mean there has been zero interest expressed in the fund by represented families – despite a denial of coverage by the reinsurers and Bisa.
There was no legal obligation for this fund to be set up, Insurance Business understands, and some affected families have accessed support through this. Accessing this fund would not prevent families or victims from making claims against Aon.
The victims' attorneys have contended in court filings that the fund was set up to allow reinsurers to "circumvent their duties" to defend against claims.
Reinsurers are expected to argue that there was no coverage due to unpaid premium, Marks said, and the victims will look to Bolivian law, which they have argued governs the policy, to argue that such a defence is "not valid".
Reinsurers are also expected to claim that Colombia was excluded from the policy, with the victims expected to argue that despite this they had "repeatedly" authorised cover for flights to the country, Marks said.
Reinsurers did make some "powerful points", the English judge said in his ruling, including that:
Bisa had released all claims under the reinsurance policy prior to proceedings in Florida
LaMia had accepted a declinature in writing
There was an exclusion in place for flights to Colombia without prior consent, though flights to Colombia had previously been permitted on request
LaMia did not request that Bisa or the reinsurers intervene to defend proceedings
Settlement agreements to which the individuals have sought to join LaMia, the reinsurers, and other defendants stipulated and acknowledged there was no insurance coverage for the accident
"If it were my task to try the Individuals' claim against the reinsurers on the papers and submissions I have heard, I would have no hesitation in dismissing it," Mr Simon Salzedo KC, the judge presiding over the English case, said in the ruling. "However, I remind myself that that is not my task."
The ball will now be in the Florida court's hands.