Who is Australia's number one brokerage? | Insurance Business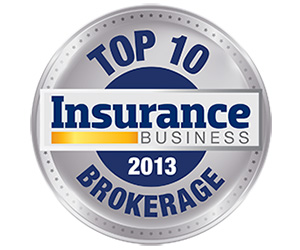 Keep an eye on your desks and inboxes later this week as Insurance Business reveals Australia's Top 10 Brokerages.
The full results of the 2013 Top 10 Brokerages ranking, supported by Calliden, will be published in Issue 2.5 of Insurance Business, set to hit desks later this week. The results will also be published online, and look out for a special video interview with the winner on Insurance Business TV as well.
Now in its second year, the Top 10 Brokerages ranking measures and recognises the leading insurance brokerages in Australia. The elite firms that comprise the top ten are ranked on criteria including premium income, client retention, policies written and number of new clients introduced to the business during the 2012/13 financial year.
This year's ranking is supported by Calliden, one of Australia's most innovative and well-known insurance groups.
"As a company focused on intermediary distribution we are extremely pleased to lend our support to the 2013 Top 10 Brokerages ranking," said Mike Hooton, Calliden's Group Executive of Agency Services.
Issue 2.5 of Insurance Business also features exclusive interviews with two of the leaders of insurance broking, in-depth investigations of cyber risk and marine insurance, and all the latest news, views and strategy advice to help you grow your business.