YIPS expands its leadership seminar program | Insurance Business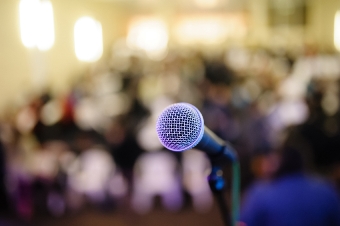 Due to popular demand, Young Insurance Professionals (YIPS) has expanded its leadership panel seminars to Sydney and Auckland.
The non-profit organisation, which is dedicated to assisting younger insurance professionals throughout Australia and New Zealand, has been running its successful leadership panel seminars in Victoria for two years.
Both the Trailblazers event in Sydney this week and the Auckland Insurance Leaders Panel event sold out very quickly, according to YIPs.
YIPs Australasian president
Sampath Soysa
said "the overwhelming response and uptake for these highly interactive and engaging panel discussions with insurance industry leaders reflects the huge demand in the young insurance professionals demographic, for genuine career-focussed events."
The seminars encourage audience interaction with industry leaders using Twitter and there are also opportunities to network with the leaders face to face.
To ensure that topics that are relevant to YIPs, the sessions are moderated by YIPs branch committee members.
The leaders selected for the panels reflect the diversity and depth of experience typical of many senior insurance professionals, he said.
"All have inspirational stories of their own career paths which they are happy to share in a more relaxed setting which is conducive to audience interaction,"Soysa said.
In the longer term, YIPs aim to extend the events across all eight YIPs branches.