You've built a broker website – now what? | Insurance Business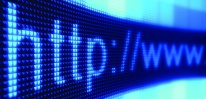 More customers are looking online, but brokers need to do a lot more than just build a website and expect their virtual door to be broken down by clients looking for coverage.
"You have to build it; you have to advertise it; you have to include additional things that are of interest to the customer," says Peter DaSilva, president and COO of Cornerstone Insurance Brokers in Canada. "Customers just don't 'come.' A lot of brokers think they will, but it is not the way it works."
Cornerstone embraced online service early, through the customer portal MyCornerstone it developed with Keal.
"Customers these days, it is all about 'what is in it for me?' You have to have more than just a portal," DaSilva told
Insurance Business
. "MyCornerstone is more than just a portal. We have MyLearning section, where people can look up different policies and different information; we have a section with videos of our staff who speak on different insurance topics.
"We recognize the customers aren't going to do it unless they can get more than just policy information."
Although MyCornerstone is still new, having been up and running since June of 2013, DaSilva is eager to take advantage of the next generation of technology based on MyCornerstone that will be made available to brokers in the coming months.
"Keal has been working on a more generic/general system since we did MyCornerstone. I would say that they've taken what we started with and paid for, and now they are going to advance it and sell to all the brokers – which is fine," says DaSilva. "It is a great idea and a great way to go. And when they advance it, we want to be a part of it as well.
DaSilva is looking to involve his commercial clients with the next generation of MyCornerstone.
"We want them to be a part of it, we'd love to be able to do something with billing on it," he says. "We'd love to do something with pink slips on it, which we can't today. There're a few things we'd like to see advanced, which is why we are talking with Bill (Redford) at Keal about how we'd like to see it evolve."
Although the portal and website require constant attention, it does make for an improved customer experience, DaSilva says.
"Linked to our broker management system, the customer can actually see their broker information," he says. "It makes it a lot easier to look up in the middle of the night, for example. It is advantageous – you get more done cheaper. But the truth is, there is more to it than just 'building it and they will come.' There is a lot to building it up and we have to focus on the website every month to add hundreds of customers to do it."