Zurich Insurance Group publishes nine-month update | Insurance Business Australia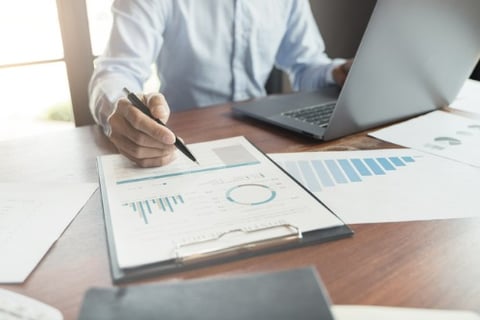 All key figures in Zurich Insurance Group's November 11 update for the first nine months of 2021 point to growth.
According to the Swiss insurer, its gross written premium (GWP) from Zurich's property and casualty (P&C) operations in the nine months ended September 30 amounted to US$31.15 billion, up from US$27.26 billion previously.
GWP from Farmers Exchanges, meanwhile, rose from US$15.29 billion in 2020 to US$18.23 billion this time around. As for Zurich's life annual premium equivalent (APE), the metric saw an increase from US$2.57 billion to US$2.75 billion in the period.
Under P&C, the group enjoyed improved numbers across all geographies – Europe, Middle East, and Africa; North America; Asia-Pacific; and Latin America. As for life APE, though, decreases were observed in North America and Asia-Pacific.
"The group has continued to make strong progress toward achieving its 2022 strategic and financial goals," said Zurich chief financial officer George Quinn. "P&C gross written premiums continue to benefit from the improvement in the pricing environment.
"Recent claims events are likely to extend the hard market, with the gap between rate increases and loss cost inflation likely to persist for longer than previously expected. Technical profitability is expected to continue to improve despite catastrophe losses which are three to four percentage points higher than the long-term average."
He continued: "In life, the group benefited from a more profitable new business mix, with increases in sales of protection and unit-linked business. Farmers Exchanges produced strong top-line growth benefiting both from the inclusion of the MetLife business and robust like-for-like performance."
Quinn said the abovementioned trends – including Zurich's "robust" customer growth and "very strong" balance sheet – give them the confidence that the company's targets will be met.