Lloyd's of London announces 2030 fossil fuel exit plans | Insurance Business Australia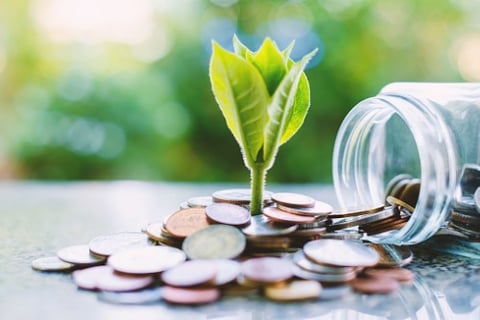 Lloyd's of London is ending investment in thermal coal-fired power plants, thermal coal mines, oil sands, and new Arctic energy exploration activities as part of its sustainability targets.
In its Environmental, Social, and Governance (ESG) Report 2020, Lloyd's said it will phase out new investments both by the market and the Corporation by January 01, 2022, and existing investments by the end of 2025. The move is part of the plans outlined by Lloyd's in a 43-page document setting out a number of commitments that align with the United Nations' Sustainable Development Goals.
"Lloyd's managing agents will be asked to phase out the underwriting of new insurance policies for thermal coal-fired power plants, thermal coal mines, oil sands, and new Arctic energy exploration activities from 2022," noted Lloyd's in the report. "To ensure that customers are supported through this transition period, the phasing out of existing policies is expected to be complete by 2030."
The goal is to make the centuries-old insurance marketplace "truly sustainable" by integrating sustainability into all its business activities.
Lloyd's declared: "In publishing our first environmental, social, and governance report and strategy for both the Lloyd's market and Corporation, we do so with the determination to ensure everything we do is rooted in supporting better long-term outcomes for all of our stakeholders; from the types of risks underwritten by the market and where we invest our capital through to how we care for the well-being of our employees and contribute to the communities and countries in which we operate."
The commitments detailed in the report fall under these key areas: commitment to a responsible market, commitment to people and culture, commitment to sustainable insurance, commitment to responsible investment, commitment to responsible operations, commitment to customers, and commitment to the community.
Planned initiatives include encouraging insurance undertakings to allocate 2% of annual premiums towards innovative and sustainable products by 2022; allocating 5% of Lloyd's Central Fund for impact investments by the same year; and publishing a road map setting out how the Corporation will become net zero in its operations by 2025.
"This is the first time we have set an ESG strategy for the Lloyd's market, and it represents an important milestone on the journey towards building a more sustainable future," said Bruce Carnegie-Brown, chair of both Lloyd's and its ESG committee.
"We have the opportunity to play our part in building back a braver, more resilient world. We recognise that the targets we are setting will be challenging, but will also bring new opportunities. We will work closely with our market and customers to help them plan for these changes as we implement a long-term managed programme towards sustainable, responsible underwriting."
Reacting to the announced targets, the Lloyd's Market Association (LMA) and the Chartered Insurance Institute (CII) offered their respective support.
LMA chair Andrew Brooks stated: "We are fully supportive of Lloyd's ambitions to set out a path in which the market can work together to support our customers globally on their transition to a more sustainable future. As a market, we must act decisively now and play a more effective and proactive role in supporting positive societal change."
For CII chief membership officer Keith Richards, the ESG report is a "welcome response" to a changing landscape. He believes the challenges of achieving not only the ambitions of the Paris Agreement but also the UK government's Net Zero by 2050 target are fundamental to the future of our whole society, with insurance playing a massive role in these goals' success.
"At the heart of this is the concept of building a brighter future," asserted Richards, "a philosophy that the CII has long shared, and we are delighted to support the launch of these detailed plans for a more environmentally-conscious marketplace. We commend Lloyd's for their work on this and their creation of an ESG advisory group to steer their ambitions as they progress."