TMC Marine announces change in leadership | Insurance Business Australia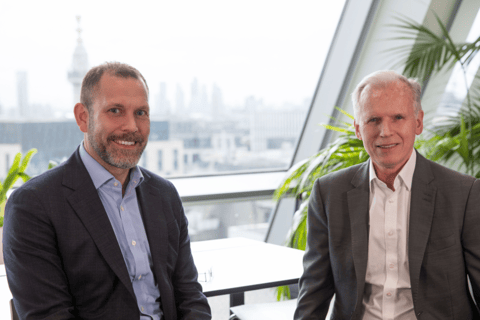 International marine consultancy TMC Marine has appointed Simon Burthem (pictured above left) as its new chief executive officer. He succeeds Stephen Tierney (pictured above right), who is retiring after 32 years with the company.
Burthem, 45, will take on the CEO role after four years as chief operating officer. A degree-qualified naval architect, he joined TMC Marine in 2010 and previously held the post of managing director of TMC's Singapore operations for eight years before being appointed COO.
According to Burthem, his priority at the helm of the company is to drive further geographic growth, particularly in Asia and Oceania. TMC Marine will also expand its core service offering of navigation, naval architecture, engineering, fire and marine operations support by offering a broader range of new solutions to clients, he said.
"The impacts of the pandemic, changing legislation, the energy transition and oil price volatility have created a new and exciting climate for the consultancy industry," Burthem said. "Today's organisations must be more agile and provide a truly global offering for new and evolving customer needs."
Tierney, 64, was a director at TMC Marine since 1995, before becoming managing director in 2011. Following Bureau Veritas' acquisition of the firm in 2016, he was named CEO in 2018. He led the company's expansion internationally, with operations in London, Singapore, Houston, Melbourne and Shanghai. This enabled TMC Marine to be closer to its international clients.
"I am honoured to have led TMC Marine to its market-leading position as a high-quality provider of premium marine consultancy products," Tierney said. "We've made significant changes to the business to maintain that position and the time is right for more. Having worked closely with Simon for several years, I am confident that the next stage of growth is in very good hands, and I will continue to provide consultancy support to the company as required."