Zurich extends support for flood-impacted customers | Insurance Business Australia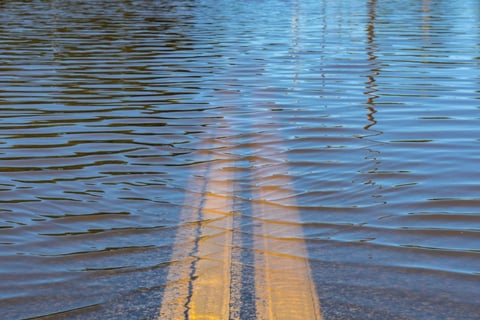 With Australians facing one extreme weather event after another, Zurich Financial Services Australia (Zurich) has extended its hardship and emergency support to customers affected by the recent floods.
The Insurance Council of Australia (ICA) has already declared a "significant event" for the recent floods in Victoria, New South Wales (NSW), and Tasmania, activating its processes to assess and monitor the event's impact on insurance claims.
In response to the recent floods, Zurich accelerated claims settling for property and motor, and has offered emergency and interim payments to ensure its general insurance customers receive immediate support. Its large supplier network is also prepared to deploy assessors and builders once access to affected areas is available.
Support is also available for flood-affected Zurich Life and OnePath Life customers, including those experiencing hardship directly because of flooding or volunteering or working with emergency response teams in flood-impacted regions.
Read more: Nature-based solutions could be crucial to energy transition – Zurich
Suzi Leung, chief claims officer for life and investments at Zurich Australia and New Zealand, said the insurance giant prioritises the community's safety. Therefore, anyone in flood-affected areas must follow the advice of local authorities and prioritise their safety.
"As many continue to face the threat of flooding, others are now grappling with the aftermath. Zurich is here to ensure customers receive the immediate support they need as they begin to navigate the challenges ahead," Leung said.
Flood-affected customers experiencing hardship may contact their financial adviser, Zurich on 131 551, or OnePath on 133 667 when it is safe to discuss their options.