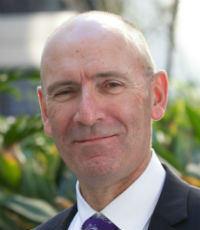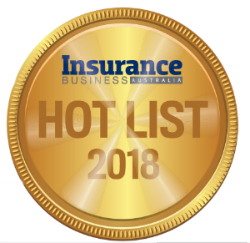 Angie Zissis, Managing director, Sura
Managing director
SURA
It's approaching two years since industry
veteran Angie Zissis (previously of ATC
Insurance Solutions) was appointed
managing director of SURA, a group of
underwriting agencies that is becoming
an increasingly important revenue
stream for the AUB Group, contributing
18% of its pre-tax profi t in FY2017.
SURA is serious about underwriting specialty industry risks and sticking around in the market for the long term. Last year, the company grew again, with the addition of SURA Australian Bus and Coach (formerly ABC Underwriting) to the SURA-branded family of businesses. SURA also expanded its national reach by opening a new Adelaide office, located in McLaren Vale, to focus (initially) on underwriting engineering, construction, and machinery breakdown risk.
SURA partnered in 2017 with Liberty International Underwriters and insurance law firm Wotton + Kearney to present the Dive In Festival's first Melbourne event, delving into the ongoing issue of the impact of unconscious bias in the workplace. Zissis has been quoted as saying that enhanced diversity and inclusion in Australia's insurance industry "will position us all for a robust and resilient business future, by encouraging insight and contribution from all our great people".
Company

Information
Sura

Level 14, 141 Walker Street, North Syndey, NSW 2060