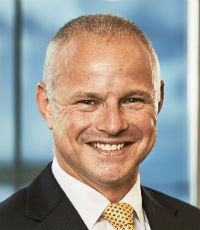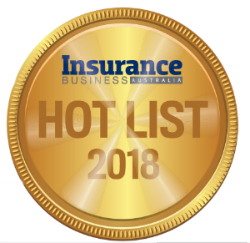 Richard Feledy, Managing director and CEO, Allianz Australia
Managing director and CEO
ALLIANZ AUSTRALIA
Last May, it was announced that Niran Peiris would be leaving his role as CEO of Allianz Australia to join Allianz SE's board of management, e ective 1 January 2018. It was also announced that deputy managing director Richard Feledy would succeed Peiris in the top job. At the time, Allianz Australia's chairman, John Curtis, described Feledy as bringing "a broad and deep knowledge of insurance to the role", and said he was "the right person to lead Allianz into the future".
Speaking to Insurance Business at the end of last year, Feledy said he was looking forward to continuing to deliver on the key pillars of Allianz Australia's strategy in 2018, including enhancingits customer focus. He said he believed it was critical to almost replicate work that had been done in the online banking industry, in order to improve the experience delivered to insurance customers.
Feledy said the business, which is today Australia's fourthlargest insurance company, intended to further enhance its SME platform, Allianz Alive, and that he was looking forward to an "exciting year ahead".
Company

Information
Allianz Australia

GPO Box 4049, Sydney NSW 2001