$10,000 scholarship up for grabs | Insurance Business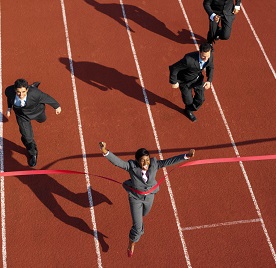 The Australian and New Zealand Institute of Insurance and Finance (ANZIIF) and the Insurance Council of New Zealand (ICNZ) have announced the opening of submissions for the 2014 ICNZ & ANZIIF scholarship.
The scheme is open to anyone aged under 35 who is an employee of a member of ICNZ and is a citizen or permanent resident of New Zealand.
It involves the submission of a 2,500 word essay on a prescribed topic, with the aim of recognising a New Zealand insurance professional with outstanding business and leadership skills.
The prize of $10,000 will go towards an international industry or leadership conference or seminar program.
ICNZ CEO Tim Grafton said he was delighted to offer this once in a lifetime opportunity.
"This scholarship will not only enhance the winner's understanding of the industry in a global context but will help them to develop their leadership skills and allow them to represent New Zealand among their international counterparts."
Prue Willsford, CEO of the Institute, said the scholarship was a great way to support up and coming industry professionals.
"Insurance is a global business where engagement with developments internationally and excellent leadership skills are indispensable.
"The ICNZ scholarship aims to ensure that we foster the next generation of insurance leaders and give them the support they need to develop their skills, knowledge and passion for the industry," she said.
Applications for the scholarship close at 5pm Auckland time on Friday 7 November 2014.
For more information visit the ANZIIF website
https://theinstitute.com.au/
The winner will be announced at the 2015 Celebrating Success Awards Dinner in New Zealand.