AIA makes further enhancements to Vitality programme | Insurance Business New Zealand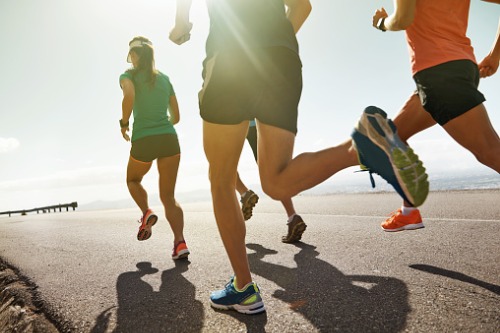 AIA recently launched a new benefit for its AIA Vitality customers, and is giving them the chance to earn an Apple Watch for reaching weekly physical targets – an initiative it says will be a strong motivator for customers to increase their physical activity.
To earn their Apple Watch, customers must enter into an interest-free loan agreement to cover the upfront cost. AIA then contributes to the monthly repayments, and if all physical targets are reached, the customer ends up paying $0.
Len Elikhis, chief product and vitality officer says the initiative offers "significant value" to the AIA Vitality membership base, which has been growing steadily since its launch.
Read more: Local community health initiatives to receive $50,000 grants from AIA
"We now have over 18,000 members and the programme continues to go from strength-to-strength," Elikhis commented.
"Since its launch in August 2019 we have continued to enhance AIA Vitality. We've added a range of new features and provided a number of new incentives and rewards, including lifestyle rewards, savings on fitness devices, charitable donations, and discounts on life insurance premiums."
"The feedback has been very positive both from the adviser community, and from our members," he added.
"Our members have told us that they love the discounts and rewards, and in particular the weekly Active Reward bonuses that they earn when they meet their tailored fitness goals."
Elikhis noted that AIA Vitality also introduced a Mental Wellbeing benefit earlier in the year, recognising the fact that taking care of both physical and mental health has become more important than ever.
"We enhanced AIA Vitality so that our customers could continue to make the most out of the programme and continue to meet their health and wellbeing goals while at home," Elikhis said.
Read more: AIA pledges support for financial advisers amid COVID-19 recovery
"We introduced a new Mental Wellbeing benefit meaning our customers can now earn AIA Vitality points for sleep, meditation, and by looking after their mental health. We also introduced AIA Vitality At Home with virtual home-based workout resources, including Yoga and Pilates tutorials."
"The Apple Watch Benefit is another example of the significant value AIA Vitality is providing for our members," he concluded.
"The aim of the benefit is to make it easier for members to access Apple Watch Series 6 to further encourage our members to achieve their physical activity goals."