Aon acquires cut-e | Insurance Business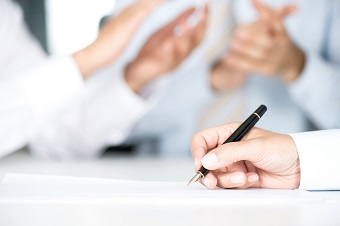 Only days after it completed its acquisition of Mayfair Group's international health and benefits brokerage portfolio, Aon has revealed a new acquisition in Hamburg, Germany.
The global re/insurance brokerage has acquired cut-e, which has offices in Australasia, for an undisclosed amount, in a move that enhances its assessment and selection capabilities and strengthens its ability to help clients drive business performance.
Cut-e is a global leader in the design and implementation of proprietary psychometric talent assessment tools and advisory services, enabling clients to attract, recruit, select, and develop employees across more than 70 countries.
"At a time when the global workforce is shrinking, workforce engagement is on the decline and turnover among younger workers is accelerating, big data is changing the way organizations identify, select, deploy, engage, and measure the effectiveness of their talent," said Michael Burke, CEO Talent, Rewards & Performance at Aon.
"Acquiring cut-e enables us to expand our assessment and selection capabilities into even more situations and geographies, providing even stronger insights and driving improved business performance and reduced volatility for our clients."
The deal will see Aon's global talent, rewards & performance solution group boast nearly 400 assessment and selection professionals, with cut-e founders Andreas Lohff, Achim Preuss, David Barrett, and Espren Skostad assuming leadership roles for the group.
Related stories:
Aon swoops for Mayfair
Aon completes sale of outsourcing platform