Argo confirms cooperation agreement with Voce Capital Management | Insurance Business New Zealand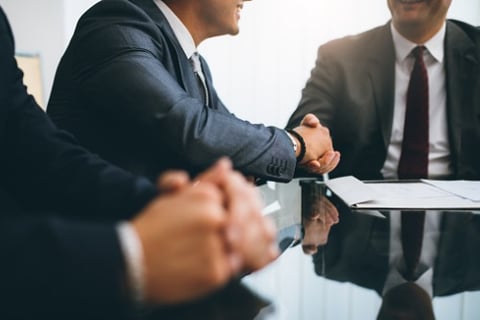 Argo Group Holdings, an international underwriter of specialty insurance and reinsurance in the property and casualty market, has announced that it has entered into a cooperation agreement with Voce Capital Management to effect changes to the composition of Argo's board of directors.
As part of the agreement and Argo's ongoing process of board refreshment, Carol A. McFate will join the board, subject to the completion of due diligence and regulatory approval. McFate will fill the seat of former CEO and director Mark Watson and will join the board's Nominating and Governance Committee. She will also join an additional committee to be selected by the board.
McFate brings extensive insurance and financial expertise to the role. From 2006 to 2017, she served as chief investment officer at Xerox Corporation, where she oversaw $12 billion in retirement investment assets for North American and UK plans. Prior to her role at Xerox, McFate served as executive vice president and global treasurer for XL Global Services, a subsidiary of XL Capital. She has also held senior executive positions at AIG and The Prudential Insurance Company of America.
Voce will also work with Argo's Nominating and Corporate Governance Committee to identify and evaluate two independent director candidates to stand for election at the company's 2020 general shareholder meeting.
"We are pleased to have reached a constructive agreement with Voce and value their input as we continue to enhance our board composition and governance practices," said Thomas A. Bradley, chair of Argo's Nominating and Corporate Governance Committee. "We are pleased to welcome Carol to the board. Her strong leadership and executive experience in the insurance and investment-management industries will help drive continued value creation for our shareholders."
"We made a substantial investment in Argo because we believe it has significant untapped value that can be realised," said J. Daniel Plants, founder and chief investment officer of Voce. "The appointment of Carol McFate to the board, the addition of two other independent directors selected with Voce's input, and the company's ongoing governance improvements are substantive and positive developments that give us confidence in the new course Argo has charted. We look forward to working with Argo's board and management in the shared pursuit of creating value for all shareholders."