Breaking News: Lloyd's rep moves to broker network | Insurance Business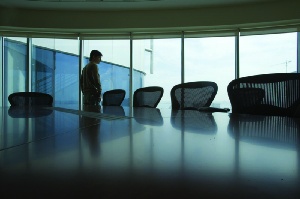 Steadfast
Group has appointed the former managing director of Lloyd's Australia, Adrian Humphreys, as its new general manager – business development.
In this newly created role, Humphreys will focus on working with Steadfast Network brokers to improve their operations, effective 19 January 2015.
Steadfast managing director and CEO
Robert Kelly
said he was delighted to have Humphreys on board.
"We are delighted to have such a high calibre professional like Adrian join our team.
"Adrian has an impressive track record of growing insurance sales and improving margins across a large number of owner managed businesses.
"He has spent the last four and a half years at Lloyd's Australia, the largest provider of insurance products in Australia written exclusively through brokers."
Kelly added that the fact that Humphreys was well known in the UK and Australian insurance markets and had worked closely and effectively with insurance brokers and underwriting agencies would be a real asset in the new role.
Humphreys grew the Lloyd's business by 84% from $1.1 billion to over $2 billion in under five years whilst also increasing the number of agencies using Lloyd's capital from 85 to 120.
He has over 10 years' experience in the insurance industry working for both Lloyd's of London and Aon UK.
Prior to insurance he worked at KPMG Financial Services as head of sales operations in marketing and communications.