BREAKING NEWS: Major insurer announces new CEO | Insurance Business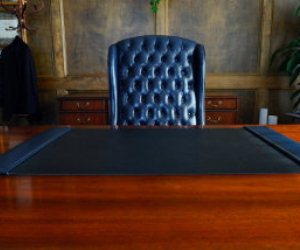 Following months of speculation, Suncorp has announced that CEO Patrick Snowball will step down in October 2015 and return to the UK and will be replaced by Michael Cameron.
Cameron, who is currently CEO and managing director of property company The GPT Group, a role he has held for six years, and will take over from Snowball later this year.
With more than 30 years' experience in business and finance, Cameron has been a non-executive director of Suncorp Group since April 2012.
Suncorp Group chairman Ziggy Switkowski thanked Snowball for his service to the company in a statement made to the ASX.
"Patrick Snowball has steered the Suncorp Group through a major transformation which has simplified operations, realised efficiency benefits and strengthened the capital base.
"Today, we are a vastly improved diverse financial services business with good prospects and are providing attractive and sustainable returns to our shareholders.
"As importantly, Patrick has successfully fostered a culture of innovation, employee engagement, accountability and process discipline which provides a solid foundation which Michael can build."
Switkowski continued to praise Cameron as he takes his new role at the head of the Group.
"His understanding of Suncorp and the financial services industry combined with his discipline and long-term approach to business makes him the ideal person to lead the company through its next growth phase."
"I expect that our regulators, retail, institutional and international stakeholders will quickly build confidence in Michael's leadership, values and priorities as they have with Patrick."
Speaking of his appointment, Cameron noted that he will be leading a "well performing organisation," that needs limited change.
"After seeing Suncorp strengthen over the past three years, I'm looking forward to seeing the successful journey continue.
"There's no overhaul required. Patrick has done a fantastic job of turning the business around, fixing legacy problems, building an excellent team and lifting performance. His simplification program has created a solid platform for future growth.
"I have great faith in the Suncorp Group and I am ready to take on the challenge of leading it into its next chapter."
Snowball praised Cameron's time on the Suncorp board and said he will remain focused until the end of his tenure in October.
"I remain focused on leading the team toward our full year results and look forward to working with Michael as he transitions into the role.
"While on the board, Mr Cameron has endorsed Suncorp's 'One Company, Many Brands' strategy that provides diversified financial services to the Group's nine million customers across Australian and New Zealand.
"He brings depth of relevant experience and this is the right appointment at the right time."