Brit boosts boards with new non-executive directors | Insurance Business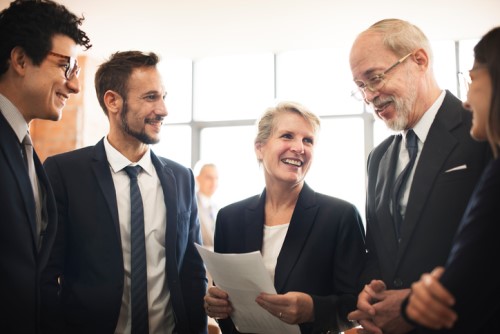 "They join Brit at an exciting time and their insights and market knowledge will be important as we continue to develop the business and capitalise on the growth opportunities we have identified."
Those were the words of Brit Ltd chief executive Matthew Wilson when the Fairfax Financial subsidiary announced the appointment of new non-executive directors (NED) to the board not only of Brit, but also of Brit Syndicates Ltd, Brit Re, and Sussex Capital Limited. Coming onboard are industry veterans Andrea Welsch, Pinar Yetgin, and Graham Pewter.
Welsch – who has worked in Lloyd's, North America, and Europe as a broker, reinsurer, and attorney – will serve as NED both at Brit and Brit Syndicates after holding the position of executive director, office of the CEO, at Willis Re. Starting her career at Herbert Smith in 2001, the syndicates management expert also spent time at Greenlight Capital Re and Aon Benfield.
Also named as NED to the Brit Syndicates board is Yetgin, who brings more than two decades of financial services experience. Currently she is head of insurance, wealth management, and brokers sectors at RBS. Yetgin has also worked at Standard Chartered, JP Morgan, and Citibank.
Pewter, meanwhile, has been appointed to the boards of Brit Re and Sussex Capital Limited. A Queen's Certificate and Badge of Honour awardee, he has four decades of experience in the Bermuda re/insurance market. The industry veteran retired in 2015 after serving as president and chief executive of Catlin Insurance Company Ltd on the island from 2003.
"Andrea, Pinar, and Graham are all highly regarded individuals with strong track records in both insurance and the broader financial services sectors," commented Brit executive chair Mark Cloutier. "Their well-deserved reputations for strategic leadership, alongside their respective international experience and capital markets expertise, will prove valuable for Brit as the business continues to grow in scale and capability."
Related stories:
Brit sets up new reinsurance platform, appoints ex-CEO to board
Brit Group brings in industry veteran for Scion Underwriting