Broker network boss 'honoured' at extension | Insurance Business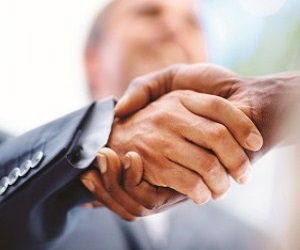 Austbrokers' CEO and managing director
Mark Searles
said he is thrilled about being on board for another three years in the role in what is an exciting time for the company.
He told
Insurance Business
: "I'm honoured to have the opportunity to lead our Group into a new phase of its growth with a real focus on us as the leading insurance broking, specialist underwriting and risk services group in Australasia.
"There is still a long way to travel on our journey and I'm excited about where the future is leading."
Searles said the New Zealand operations were key for the growth of the company over the next year.
"In the near term I expect to see good growth from our risk services area and our New Zealand operations.
"Additionally, the collaborative approach from all our operating areas providing total risk solutions for clients will help underpin growth."
He said the recent expansion into the country had been a particular highlight for him.
Other highlights were the company's 30
th
anniversary celebrations and shift into a 'whole-of-risk' approach.
"We've started focussing on this journey two years ago not only to mitigate the effects of the insurance cycle but importantly as a key step to confirm our position as one of Australasia's leading insurance and risk management specialists."
Austbrokers' owner-driver partnership model was one of three key disciplines that Searles said he was extremely focussed on for the future.
"Total adherence to our business model, disciplined adherence to our strategy and finally, and a real focus on delivering against our operating model including really living our vision and values," he said.
"I foresee that our owner-driver model will continue to successfully underpin the way we do business well into the future."
Another ambition was to get more involved in initiatives to support sustainability and community.
"A number of our partners do this really, really well and I'd like to see what we can achieve as a Group to give back to our communities."