Broker sets up Pacific MGA, inks exclusive distribution deal | Insurance Business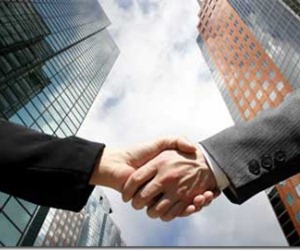 Aon has announced it is establishing Aon Underwriting Managers (AUM) in Australia as a managing general agency (MGA) for risk solutions in the Australia and New Zealand regions.
Further to this, AUM has signed an exclusive distribution agreement with wholesale underwriting management company Freeman McMurrick (FMM) to be the sole distributor of AUM solutions throughout the region.
The company said this will bring market-leading products to clients and brokers across New Zealand and Australia.
With AUM currently underwriting over US$1 billion in premiums globally, the company said this agreement will position AUM as regional leader, and will provide Australian and New Zealand brokers with access to exclusive products and services, supported by world class carriers through the FMM brand.
Lambros Lambrou, Aon Risk Solutions Australia CEO, said the new offering will benefit from greater data and analytical insights, combined with strategic carrier relationships.
"This agreement strengthens Aon's existing local and global capabilities to give brokers and their clients services and innovative solutions that go beyond traditional offerings in the retail marketplace," he said.
"This enhanced offering is a significant addition to the market and aligns with Aon's global strategy around underwriting management.
"We have witnessed the successful implementation of MGA strategies in the US and UK. This agreement enables us to replicate a proven model in the local market," he said.
Freeman McMurrick will become the channel for the distribution of existing FMM products and new AUM offerings in both New Zealand and Australia.
Development and refinement of new product solutions is currently underway and FMM said it will keep its broker partners, clients, the industry and other interested parties updated on the progress.
Aon has appointed Alison Smith as AUM director to lead the initiative.