Capsicum Re announces four appointments to cyber team | Insurance Business New Zealand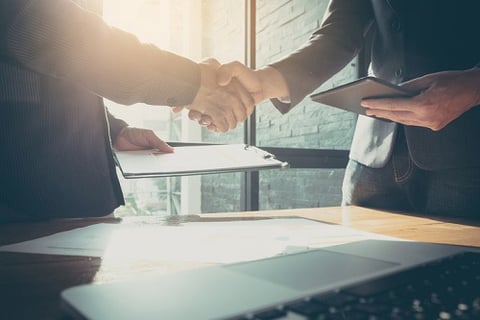 International reinsurance broker Capsicum Re has announced four appointments to its market-leading cyber division in London.
The firm has appointed Umair Ghani as a cyber pricing actuary while Thomas Lashkari as a cyber analyst. Both report to Justyna Pikinska, head of analytics at the firm's specialty lines.
Before joining Capsicum Re, Ghani spent nine years as a casualty lines pricing actuary at AIG – prior to which he was a financial lines pricing actuary, pricing analyst, and reserving analyst at the firm.
Meanwhile, Lashkari joined the firm from Direct Line Group, where he was a pricing analyst – acting as the lead analyst for several notable lines of business. He also held roles at Travelers Insurance and Davies Group.
Read more: AIA NZ appoints new independent director
Jennifer Braney and Sebastien Plummer have also joined the firm as brokers. Both report to Ian Newman, global head of the cyber team.
Braney was previously a senior underwriter at Liberty Speciality Markets, where she focused on developing the firm's cyber reinsurance and personal accident reinsurance portfolios. Prior to this, she was the deputy class underwriter for Treaty PA at Liberty Syndicates.
Plummer, on the other hand, was previously an assistant vice president in the cyber, media, and tech E&O team broker at Paragon and part of the FinTech team. He also held roles in head-hunters Webber Fox Group and Accenture in Madrid.
Ian Newman, global head of cyber at Capsicum Re, said it's important for the firm to have the best talents so they can continue to provide market-leading advice and help clients navigate the challenges they face.
"The cyber market is growing rapidly and our role is to help our clients understand more about their own cyber exposures, how to identify, quantify and ultimately mitigate this risk," Newman said.
"I am delighted to welcome four excellent additions to our team. Analytics is a key part of our delivery and Umair and Thomas's expertise will increase our ability to deliver high quality consultancy work. Jen and Seb are well respected in the cyber market and each bring a different experience and perspective, which will be incredibly valuable as we evolve our products and offering for clients."