Comment: Five ways to ensure you hire the best people | Insurance Business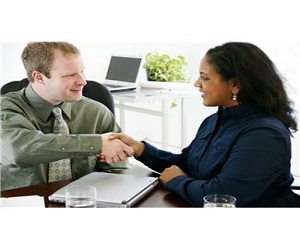 Much has been written about how candidates can 'win' their interviews (including this article), but much less attention is paid to how a hiring manager can best describe their role and company to secure the best talent.
In this market, a candidate will have more than one role open at any given point in time – and may have up to four opportunities on the go at any time. Therefore, companies shouldn't assume that it's only up to the candidate to shine – a successful hire it's very much dependant on your performance as well.
if you want to attract the best talent in the market you will need to think carefully about your approach in the interview. Here are a few pointers to help you on your way:
Talk honestly about the role – its perks but also the challenges. A lot of people don't want or expect a free ride and are willing to walk into a problematic project/environment and start adding value straight away. One of the worst nightmares for a candidate comes down to expectations, particularly when they are not met. People will view transparency as a positive thing and appreciate your upfront honesty; it's something that most will want in a working environment.
Make sure you talk the candidate through your expectations for the position. A candidate will expect you to give them a clear idea of what the responsibilities are and more importantly how their success will be measured. Go in with clearly thought-out answers to questions like:

How will my success be measured at six months, nine months, 12 months and beyond the first year?
What are some of the main objectives you are trying to achieve?
Why would a happily employed person want to work here and why is this a good place to work?
What are the biggest challenges or problems a new hire would need to address in this role?
If someone is considering a permanent role, they would like to join your company for a number of years. It's important to discuss the candidate's needs, their personal development and growth opportunities. Hopefully there are certain synergies between what they want and what you are willing to provide. Individuals who are considering making a move want to feel secure in the career opportunities which can be made available to them if they succeed in the role.
Culture is really important these days. A candidate will leave your organisation if the job is amazing and the people they work with aren't. I'd always speak in a lot of detail about the varying personalities within your team and somehow incorporate a 'meet the team' session before the paperwork is all signed. Ask your team members what their thoughts are on the new potential recruit, and use this feedback in making your decision.
Savvy candidates will assess how the conversation flows throughout the interview. If you are their potential boss they will be honing in on whether you can provide professional guidance/mentoring and their ability to learn from your many years of experience. Be honest, open and upfront. You will need to inspire the person you are meeting and leave them with a sense of security that you will assist them in reaching their full potential and have put a plan in place so that the two of you can work well together. Discuss your working style, what you see best practice to be, and then ask their views on the topic. Good people like to express their views, deconstruct others and will be always willing to discover where a process or an idea can be improved.
If you can incorporate some of the above into your interviews, a candidate is likely to walk away with a good feeling about how they performed. More importantly, they should feel like their views were valued, a good plan has been put in place for a solid working relationship in the future, and will be more likely to accept an offer if you think they are the right fit.
Ivan Micallef recruits into the Insurance industry in Sydney and Melbourne for Talent Web. He can be contacted at imicallef@talentweb.com.au or 02 8075 9909.