Exec shuffle for Pacific arm of global broker | Insurance Business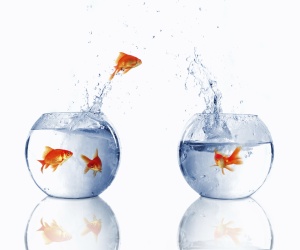 John Clayton has been appointed chairman for the Pacific region for
Marsh
while also continuing to lead the company's SME strategy in Asia.
Scott Leney will succeed Clayton as CEO Australia with both reporting to Martin South, CEO Asia-Pacific.
Clayton's new role will involve being responsible for Marsh businesses in New Zealand, Fiji and Papua New Guinea whilst working closely with Leney to shape the strategy in Australia.
Both roles took effect from the beginning of this month.
"John has led the Australian business over the last five years, and has been instrumental in developing strategies and leading operational programs to keep Marsh at the forefront of the broking industry in the Pacific Region," said South, commenting on the appointments.
"He was the architect of Marsh's SME growth strategy in Australia having set up Marsh Advantage about a dozen years ago and he established Marsh Australia's original product and placement distribution platform."
He added: "SMEs represent a significant growth opportunity for Marsh throughout Asia and we are fortunate to have John's expertise within Marsh while providing the opportunity to Scott to run the Australian operation.
"Our succession planning process has served the company well, and this announcement is a result of that planned and considered process."
Leney, who has worked for Marsh for over 26 years, was most recently executive director of Marsh Pty Ltd with responsibility for the core brokerage, risk consulting and specialty operations serving corporate clients in Australia.
He also had responsibility for driving the growth of the sales and placement functions as well as the stewardship of key client accounts.
Prior to that, he was the general manager of placement services, leading a team of insurance placement specialists and presiding over the placement strategies for many of Australia's largest firms, the company said.
Leney will also become the chair of the firm's Australian Executive Committee, a managing director of Marsh Inc and he will become a member of the Asia-Pacific Executive Committee.
Clayton said of the changes: "Scott is a proven leader with a deep understanding of our clients and their insurance and risk management needs. He is well regarded in the market and I am delighted that he will be leading Marsh Australia from 2015.
A company veteran of more than three decades is to succeed Scott Leney as leader of Marsh Pty Ltd. George Tarabaras has held a broad range of executive roles, most recently as serving as the leader of the company's Corporate Southern practice.
In his new position, Tarabaras will focus on strengthening the company's core business capabilities, and bringing best practice and consistency to the delivery of solutions for risk management and middle market clients.
He will also retain his responsibilities for leading the Asia Pacific Risk Management Practice.