Far Out Friday: Insurance boss spends half a million on staff party | Insurance Business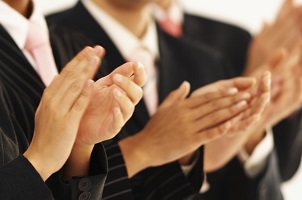 Admiral Insurance boss Henry Engelhardt is leading the way for boss of the year after throwing an epic party for 5000 of his staff costing half a million pounds.
The fun-loving CEO hired Wales' Millennium Stadium and had it transformed in two themes – Alice in Wonderland and Harry Potter – while jazz bands, jugglers, clowns on stilts mingled and a zip wire was installed to entertain the staff.
The climax of the night was an hour-long show by British pop star Olly Murs who enjoyed the fun so much he carried on clubbing with the office workers at a nightclub following the party.
Murs tweeted the next day: "Top night at the #admiralparty in Cardiff last night!! Definitely 5,001 soreheads this morning! Cracking night!! Thanks for having me!!x"
Sam Gould, who was DJ for the night, said: "This was the biggest and best corporate event I have ever performed at."
One happy worker said: "Henry really knows how to party - it was one of the best nights ever.
"We knew it was going to be an extravaganza but everyone was blown away when we walked into the stadium."
Chicago-born Engelhardt, who founded and heads up the Admiral Group, has a dedicated Ministry of Fun a team whose purpose is to organise weekly social activities for staff.
This includes fancy dress days, nights out and even computer game matches in lunch breaks.
He told the BBC earlier this year: 'I made a dedication to myself that if I could help it, I would never again work somewhere where I was unhappy.
'This is because it is simply very difficult to flip a switch and then be happy when you aren't in work.'
For more Far Out Friday stories click
here.