Far Out Friday: Insurer sponsor dupes Welsh rugby team | Insurance Business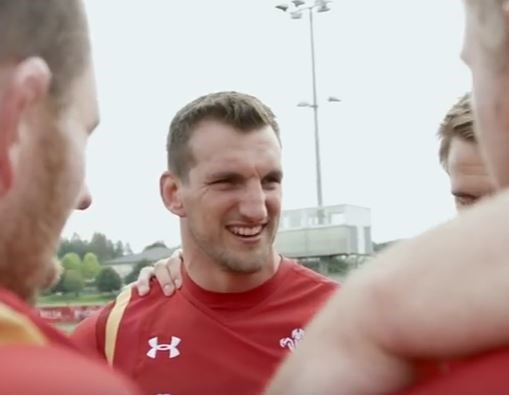 It was just meant to be a bit of fun for Wales rugby captain Sam Warburton and his team playing a game of touch rugby with a group of office workers from team sponsor Admiral Insurance.
Warburton even told his boys to go easy on Team Admiral, which included the Admiral herself from the TV adverts.
"Let them win," he told his teammates.
However, unbeknown to the Wales squad, the Admiral had been switched with Wales women's fly-half Elinor Snowsill as part of an elaborate ruse by the team's official jersey sponsor.
But thanks to a clever makeover, fancy dress and a wig, Snowsill's true identity was disguised.
When she staged some terrible fumbles and then made a shocking attempt at a penalty kick, the boys in red must have been confident of victory no matter how easy they went on the Admiral team!
However, after a raft of deliberate mistakes, Snowsill then switched into her proper playing mode, showing off a repertoire full of dazzling skills.
Some of the players' reactions proved to be priceless, as they were left stunned at her fancy manoeuvres before all was finally revealed.
Warburton admitted he was thoroughly convinced by Snowsill's deception, telling her afterwards he thought: "Oh my god, Admiral's having a stinker!"
Snowsill replied, laughing: "Oh that's good, I was convincing then!"
Watch the video here:
Related stories:
Far Out Friday: Insurance boss spends half a million on staff party
Far Out Friday: Insurance workers' amazing farewell for boss