Far Out Friday: Pacemaker data foils fraudulent claim | Insurance Business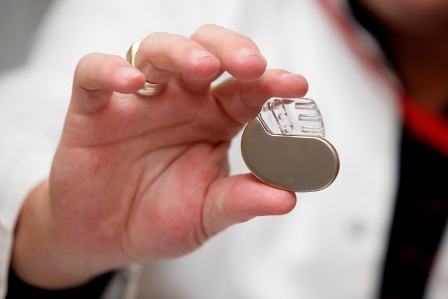 Wearable technology is set to have an impact on the insurance industry but using a pacemaker to spot insurance fraud doesn't seem like the first place to start.
An Ohio man has been charged with arson and insurance fraud after investigators used data from his pacemaker to reveal a plot to cheat his insurer.
A fire last September destroyed Ross Compton's home in Middletown, Ohio and when calling 911, Compton said he "grabbed a bunch of stuff and threw it out the window," local broadcaster WLWT reported.
Compton also said on the call that he had an artificial heart.
Later, Compton told police that he was able to pack suitcases and throw them out of his bedroom window after smashing the window with his walking stick.
Police contacted a cardiologist to verify the claims, who noted that Compton's version of events was "highly improbable" because of his medical condition.
The proof police needed came from Compton's heart monitor which tracked his heart rate, pacer demand and cardiac rhythms before, during and after the fire. The data did not match Compton's story.
"It was one of the key pieces of evidence that allowed us to charge him," Lt. Jimmy Cunningham told WLWT.
Court records show that petrol was found on Compton's shoes, pants and shirts with fire investigators finding multiple points of origin of the fire from outside the house.
Compton is scheduled to be arraigned next month.
Related stories:
Far Out Friday: The world's longest test drive
Far Out Friday: Woman cuts off limbs for insurance payout