Gallagher confirms latest European expansion | Insurance Business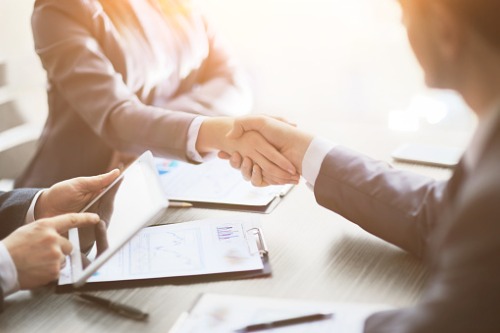 Global broking and risk management giant Gallagher has widened its operations in Sweden with the purchase of Helsingborg-headquartered insurance broker Proinova.
The acquisition, financial details of which were not disclosed, will allow Gallagher to strategically extend its geographic presence into the country's southern region while at the same time adding new areas of expertise to expand its capabilities in Scandinavia. Proinova offers complementary specialisms to Gallagher's existing Swedish operations.
"We're proud of having built a successful, family-owned, specialist insurance broking firm over the last three decades, and becoming part of Gallagher is the right next stage for our business, our people, and our clients," stated Proinova chief executive Sten Eriksson, who founded the broker in 1989.
"Gallagher has demonstrated its commitment to the Swedish and Scandinavian markets and, as a global group, will enable us to offer an even greater range of products, services, and capabilities to our valued customer base."
This new transaction in Sweden follows previous deals to snap up Norway-based international marine and energy broker Bergvall Marine AS; Stockholm's specialist credit, political risk, and construction broker Brim AB; and property and casualty insurance broker Nordic, which is located in Swedish city Gothenburg.
Commenting on the latest swoop, Gallagher's head of Scandinavian operations Anders Mjaaland said: "As we look to scale up and diversify our client offering in the region, Sten and his team are a fantastic addition to the business.
"In particular, their strengths in real estate are highly complementary to our existing specialist practices, helping us to deliver an increasingly compelling proposition for a diverse mix of clients. We are delighted to welcome our new Proinova colleagues into the Gallagher family."
With its 19-strong team, Proinova provides insurance as well as loss prevention training and claims advocacy to members of key trade associations. Meanwhile its wider insurance broking business offers risk solutions for the likes of municipalities, hotels and conferences, and real estate owners.
"Proinova is an impressive business, with high quality people who focus on culture and clients first and foremost, just as we do at Gallagher," noted Vyvienne Wade, CEO of Gallagher's international division. "Their location in the south of Sweden is an excellent geographic fit with our existing operations, as we look to continue our strategic growth in Scandinavia."