Global insurance prices increasing | Insurance Business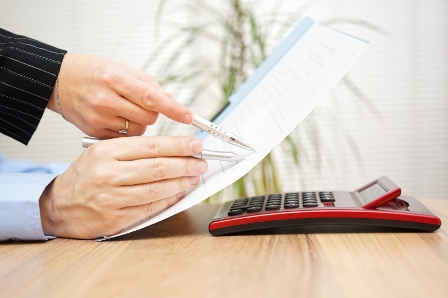 Global commercial insurance pricing increased in the first quarter of 2018, according to the Marsh Global Insurance Market Index.
This is the second consecutive quarter of increases, following four-and-a-half years of price decreases. This sustained rating pressure has been largely driven by property insurance pricing, which was impacted by large catastrophe losses in the third quarter of 2017. The index suggests price increases in financial and professional lines have also made an impact.
Property insurance rates vary by geography in the Marsh Global Insurance Market Index. Overall, pricing for property risks increased 2.7% on average in the Q1 of 2018, after increasing 3.2% in the prior quarter. Average property prices in the US increased about 3% in the last two quarters, as a result of significant catastrophe losses in Q3 of 2017 (three major hurricanes struck North America, plus wildfires in California).
"The impact of catastrophe losses last year continued to impact property insurance prices in the US and elsewhere," commented Dean Klisura, president, Global Placement and Specialties at Marsh. "However, overall market capacity remains strong with pricing decreases continuing in many regions for lines of business less affected by losses."
It's not all bad news for the US. Property rate increases were accompanied by continued declines in casualty lines pricing. Healthy competition in the US casualty markets has resulted in downward pressure on workers' compensation and general liability pricing. Another market that saw pricing decreases for the fourth time in the past five quarters was US cyber insurance, which saw a 1.7% rate decline.
Overall pricing for financial and professional lines remained flat for the US in Q1 but increased worldwide by about 1.8%. This was driven by hikes of 3% in the UK markets and 15% in the Australian markets, spurred on by deteriorating claims environments.
Average insurance prices in the UK increased by 0.2% in Q1 of 2018 at a slightly slower rate than the global 0.9%. Pricing of UK renewals went up across financial and professional lines, spurred on by a deteriorating claims environment.
UK property pricing went down in the first quarter after a slight increase at the end of 2017, and casualty lines also saw a decrease in pricing thanks to healthy competition among insurers across all coverages and segments.
Other important findings of the report include:
Australia continues to experience overall price increases, much of which is attributable to a deteriorating claims environment across several lines. The fifth consecutive quarter of increases saw average prices rise nearly 12%.
Composite insurance pricing in Latin America in the first quarter of 2018 increased by 0.8%, slightly less than the global average. Casualty renewal pricing increased, on average, for the seventh quarter in a row, led by auto and motor liability. Property renewal pricing decreased after a moderate increase last quarter. Insurers are scrutinizing property insurance terms and conditions in Puerto Rico and the Dominican Republic following last fall's hurricanes.
In Continental Europe, property insurance prices were the only major coverage to rise, with a 0.1% average increase. In financial and professional lines, the average rate of decline decreased, driven primarily by D&O, where prices were stable or decreased in the low single digits in most countries.
In the UK, casualty lines experienced a decrease in pricing, on average, after last quarter's slight increase, with competition among insurers high. Auto and motor liability is an exception, with pricing increasing in the mid-high single digits.
Insurance pricing in Asia continued to decline, on average, and at an increased pace. Average property insurance rates decreased after a slight increase last quarter, driven by reductions in non-CAT risks.
Related stories:
Marsh loses trademark battle with insurtech start-up Marshmallow
Cyber and digital disruption spaces are 'a fourth industrial revolution'