Hannover Re declares first half results | Insurance Business New Zealand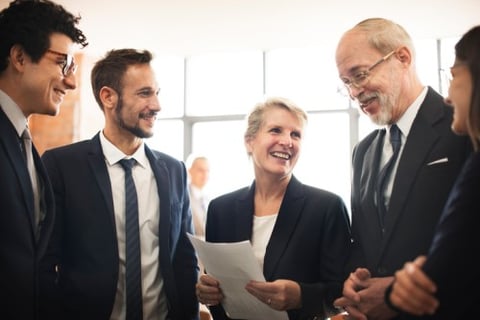 Describing itself as "highly satisfied," Hannover Re has confirmed its 2018 profit guidance after posting increases in gross written premium (GWP), operating profit, and group net income in the first half of the year.
"Once again, both business groups, namely property and casualty as well as life and health reinsurance, plus a stable investment income shaped the positive result," stated chief executive Ulrich Wallin. "Bearing in mind the business development to date, we confirm our net income target of more than €1 billion for 2018, although strains will be incurred in the second half of the year from portfolio management actions in connection with our US mortality business.
"This is something that we are willing to accept because we are thereby avoiding higher losses in subsequent years."
Hannover Re's operating profit, or earnings before interest and taxes (EBIT), rose 13.5% from €799.4 million in the second half of 2017 to this year's €907.3 million. Group net income went up 3.8% to €555.3 million. Cited as "particularly notable drivers" were the good results in P&C reinsurance and "significantly ahead of expectations" EBIT in life and health.
Meanwhile GWP reached €10 billion in the period, an 11% improvement from last year. P&C reinsurance, in particular, saw a 19.2% surge on this front to €6.5 billion.
"The underwriting result in property and casualty reinsurance soared by 37.4% to €204.7 million (€149 million)," noted Hannover Re. "Expenditure on large losses was again very moderate. The burden of major losses in the first half-year was attributable principally to events such as winter storm Friederike and an earthquake in Papua New Guinea.
"Amounting to €93.3 million (€122.9 million), the figure came in €258 million below expectations. As in previous years, we stuck to our reserving practice and kept the large loss expectation as part of our IBNR (incurred but not reported) reserves."
As for return on investment, the reinsurer said this year's 3.1% figure beat expectations of at least 2.7%.