How have attitudes to risk management changed throughout COVID-19? | Insurance Business New Zealand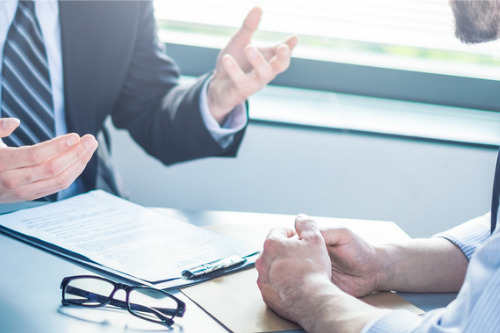 With the risk landscape changing rapidly across every area - from cybersecurity to natural disasters public health, staffing and business continuity - having a solid risk management strategy has become a vital part of running a business.
For the insurance space, encouraging good risk management from clients has become a primary goal, with many insurers and advisers preferring to actively manage risk rather than simply activate a policy after something goes wrong.
Speaking to Insurance Business, Risk NZ managing director David Turner said that the past two years have certainly heightened awareness of the importance of risk management, and more businesses are taking another look at their risk strategies and getting advice on where they need improvement.
Watch more: Effective risk management in challenging times
"There's definitely been a higher level of appreciation for risk management throughout the lockdown periods, and people have really learnt for themselves the importance of risk management, and how to do it," Turner said.
"From even six or seven months ago, a lot of organisations realised that they really needed to hone their approach, even if they're already getting advice or working with other organisations. They now want to know how to do everything, how to implement systems, and how to do risk management properly."
"The biggest focus is really on how to make it a habit within the organisation, and there's so much scope and movement now into wellbeing, and really getting that human factor involved," he explained.
"That's a big passion of mine personally, I'm a big believer in risk management in people, and in making that a habit. So there's been a huge shift, and it looks like a really good future for people upskilling and learning about all areas of risk management, so that's really positive."
Turner said that the ins and outs of risk management should not be an "elitist skill" that few people have - it should be something that everyone in an organisation can do effectively, and talk about with confidence. This will often mean simplifying processes, and ensuring complete transparency around what your risk approach looks like.
Read more: Managing New Zealand's risk
He said organisations should also look at broadening their risk approaches, and consider whether they need to be adding things like legal or insurance risks into their framework.
"The expectations around risk management now are really about integration into the organisation," Turner said.
"That means really getting it understood and having a good people focus, and with that comes transparency. That means having easy to use risk management practices and principles, not over complicating it, and really making it relevant."
"I think that's really what the demand is now - it's not an elitist skill, it's a skill that everyone needs to have, and I think we've learnt that now, especially over the last couple of years," he said.
"As of now, we need to widen our risk thinking, and also consider having more of a legal focus on risk management. That means adding legal risks to your wider framework of risk management, and just having a wider approach to risk.
"Looking at insurance risk is also extremely important, and making sure you've gotten the assessment and the approach right, and that you fully understand what the risks of your organisations are."