Industry body ANZIIF clocks up 11th win | Insurance Business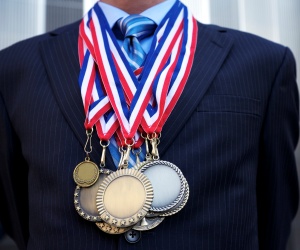 The Australian and New Zealand Institute of Insurance and Finance (A
NZI
IF) has been named Educational Service Provider of the Year at the 19
th
Asia Insurance Industry Awards in Singapore.
This is the 11
th
year that A
NZI
IF has won the award, which recognises the provision of outstanding and continuous education and training services to the insurance and reinsurance industry in the Asia-Pacific region.
Anton Barnett-Harris, general manager, education, events and international at A
NZI
IF, said the award came off the back of an exciting year for A
NZI
IF's education program.
"We have
expanded our delivery of education and training across the Asia-Pacific
, including signing a significant partnership agreement in Thailand, as well as focused on our work in China and other countries in the region.
"This is in addition to the development of an innovative program to develop future-focused industry education that will be delivered in shorter, more focused units to meet the needs of industry and insurance professionals. It is a hugely exciting time to be working with the region's insurance industry," he said.
The judging panel for the awards was made up of 29 industry leaders from around the world.
A
NZI
IF has members in 50 countries, largely from Asia, Australia and New Zealand.
A
NZI
IF CEO
Prue Willsford
said: "A
NZI
IF is delighted to be recognised as 2015 Educational Service Provider of the Year.
"We are absolutely focused on partnering with the industry across the region to provide quality education, training and professional development to support the growth and professionalism of insurance."