Inflation – non-life insurers more affected than life insurers | Insurance Business New Zealand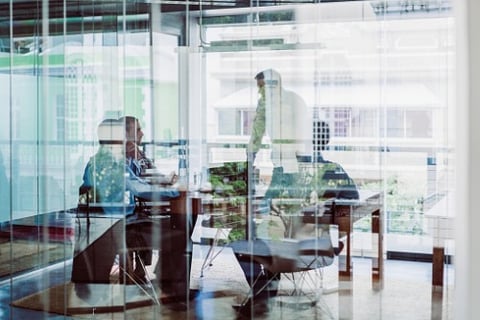 Fitch Ratings (Fitch) expects APAC non-life insurers to take more of a hit from inflation and rising interest rates than life insurers in the same region.
Fitch's latest report delved into the impact of mid-to-high single-digit inflation persisting over 2023 and rising interest rates on APAC insurers' earnings and capital headroom. It has warned that the persistent inflation will squeeze non-life insurers' underwriting margins and exert pressure on reserves while highlighting the significance of adequate risk management practices.
"Offsetting these risks, to some extent, is the short-tailed nature of insurance products in most APAC markets. However, insurers' ability to reprice will be influenced by affordability issues," the report said.
It further explained that rising claims from a prolonged high consumer price index (CPI) will significantly impact non-life insurers' financial performance and earnings and reserve adequacy rating drivers while weakness in capitalisation and leverage drivers emerge in more severe cases.
"Our economic scenario assumes that non-life insurers and reinsurers will only be able to pass on 80% of claim inflation to their clients over 2022-2024," the report said.
By contrast, Fitch's report expects the persistent inflation to benefit APAC life insurers as their assets typically have a shorter duration than liabilities – with the mismatches viewed as a risk factor, but are generally positive for economic capital positions when interest rates rise.
"Most APAC life markets have large mismatches between the duration of assets and liabilities, with assets typically shorter than liabilities. Higher rates will actually benefit insurers with a mismatch through stronger economic capital adequacy and wider investment margins. However, stated accounting capital may not improve, unlike economic capital, based on varied local valuation approaches with respect to assets and liabilities," Fitch said.
Meanwhile, the increased lapse risk that might occur due to rapidly increasing interest rates driven by affordability considerations and intensified competitive pressure might affect the business volume and erode the long-term value of the business.
Focusing on higher interest rates, the report predicts these rates to have a mixed impact on life insurers.
"APAC life insurers, in general, stand to benefit from the rising interest rate environment as margins expand alongside higher re-investment rates. Life insurers will also benefit from the valuation effects caused by the mismatch between asset and liability duration, with the value of liabilities falling faster than that of assets in a rising interest rate environment," Fitch said.
"At the same time, life insurers are more exposed to the resultant financial-market volatility than non-life insurers due to the long-term nature of their business. A rapid rise in interest rates will affect their capital positions, increase the likelihood of higher lapses, and also have an impact on new business volume."